The Ultimate List of Useful and Fun Cruise Apps
July 6, 2021 / updated February 2, 2022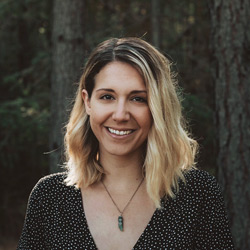 Prepping and packing for Alaska is hard work, especially if you've never been here before. This list of apps, both free and paid, will help you prepare for your Alaska vacation and get you in the right mindset to fully enjoy the experience. It's especially helpful for folks planning for their Alaskan cruise!
For more helpful planning advice, visit our travel tips and Alaska excursion guides.
Jump to: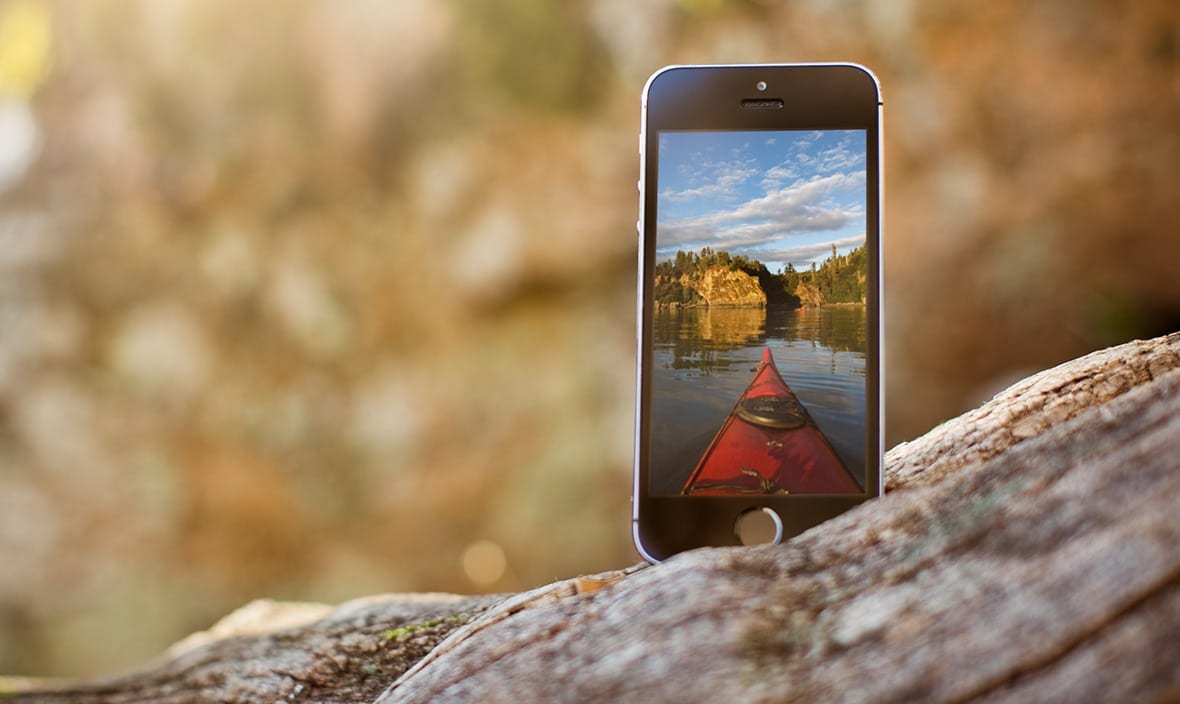 ---
Travel Planning Apps
Alaska information, itinerary builder, custom packing lists, and cruise ship information!
Your mobile Alaska travel companion created by alaska.org. Find nearby attractions, restaurants, and shops. 350 audio guides to help you enrich your experience plus weather and aurora forecasts. Basic functionality works without internet or service and audio guides can be downloaded in advance.
Free
Available for iOS and Android
Keep up with your travel plans whether you're at your desk or on the go, and even when you're offline! TripIt keeps you organized by creating a single itinerary. View, manage, and edit your flight, transportation, and other travel details. Receive helpful reminders and alerts, like if your flight is canceled.
Free with paid upgrades
Available for iOS and Android
Shipmate is the OG of cruise apps. It covers over 300 ships, including dozens for cruise trips to Alaska, and 14 Cruise Lines. Over 2 million downloads so far and with good reason. Itineraries, cruise countdown clocks, and extensive ship info do not even begin to cover everything this app has to offer. Check out the forums for reviews and discussions led by current and past guests to know exactly what you do not want to miss out on.
Free
Available for iOS and Android
PackPoint builds you a custom packing list based on your destination's weather forecast and your selected activities. You can even connect your list with your TripIt itinerary.
$2.99
Available for iOS and Android
Very similar to the PackPoint app in that it takes your activities and the destination's weather forecast to help you create a custom packing list. However, this is the best choice for travelers planning multi-destination trips (i.e. cruisers!)
Free with paid upgrades
Available for iOS
Plan your own perfectly tailored packing lists and even get a detailed breakdown of weight to help you lighten your load for backpacking or to make sure you meet airline restrictions.
Free with paid upgrades
Available for Android
Note: For folks planning cruise trips to Alaska, this packing list article can be quite helpful.
---
Useful Apps While Traveling
Alaska-specific local information, maps, and tools for foreign travelers.
Designed to monitor real-time auroral activity and push alerts to let you know if there may be aurora borealis (northern lights) visible tonight. Whenever you are home or away, Aurora Alerts will notify you if the possibility of seeing the northern lights exists.
Free
Available for iOS and Android
Get the latest News from Alaska including updates on travel/tourism, fishing/hunting, earthquakes, government/elections and much more. Individual news sections dedicated to cities Anchorage, Juneau, Fairbanks & others will keep you informed about local news happenings there. Enjoy streaming Alaska radio stations that provide talk, news, sports & music.
Free with paid upgrades
Available for iOS
Iditarod® The Official App delivers a comprehensive mix of exclusive race news, reports from the 1,049 mile Iditarod Trail, free video content and race standings. In addition the app features Iditarod Live, the live streaming broadcast of Iditarod events including the Live Ceremonial Start from Anchorage.
Free
Available for iOS and Android
A 3D topo map of Alaska. The vector map data is contained within the app and can be used without an internet connection. Use it in a car, a boat, a plane, or while hiking! It's like having the entire state in your pocket.
Waze is like a GPS party that all of your friends are invited to. Waze community members will get you around town in the easiest, traffic-free ways possible. Unlike the local who might tell you things like, "It's a little ways down the road." or "You can't get there from here." Waze is that awesome friend who always knows the shortcuts that work just perfectly.
Free
Available for iOS and Android
Mint is a financial app, which may seem a bit out of place on a list of best apps for cruises, but trust me there's some logic with its inclusion. Vacations should be free of worrying and that includes worrying about money. With Mint, travelers can set up budgets for eating out or souvenir shopping and receive alerts when they have crossed that threshold so no sticker shock when you get back home and realize you have to eat Ramen for the rest of the month. Also, Mint can set up automatic bill payments, so no worrying about paying that credit card late while off having fun exploring. Last, but certainly not least; Mint can help you save money. Download Mint a few months before your cruise and create a special savings plan so in the event the car breaks down the week before your cruise, you still have a nice "spending money nest egg" to enjoy yourself with.
Free
Available for iOS and Android
Evernote might as well be called the "Everyone's Favorite Note App". The app syncs between all of your devices and lets users write reminders and checklists to help get all of their thoughts in one place. The app allows for files to be attached, such as itineraries or maps, and its agenda creation features are awesome. If traveling in a group, such as a large family, Evernote can be linked up with multiple users so no one is left behind a la Home Alone. This one is great for cruise trips to Alaska, as it can let you keep tabs on all your cruise excursions and port times.
Free
Available for iOS and Android
Send messages or call your friends and family internationally while avoiding SMS fees and expensive calling charges! WhatsApp uses your phone's internet connection to do this. Plus, it's encrypted so your messages and calls are secured. Only you and the person you're communicating with can read or listen to them, and nobody in between, not even WhatsApp.
Free
Available for iOS and Android
My Currency Converter is the simplest currency converter you'll ever find. It supports over 150 different currencies from all around the world, ranging from the US Dollar to the Colombian Peso and doesn't require internet connection!
Google Translate will get you out of a bind by offering 90 languages to translate to whatever your native tongue is. It can translate voice, pictures, keyboard or handwriting. No Internet? No problem. With offline mode your phone doesn't even need to be connected.
Free
Available for iOS and Android
Translate Converse turns your iPhone and Apple Watch into a two-way translation device. The simple design enables natural conversations in 38 languages, and automatically detects the correct language between two selected languages for a fast and accurate translation.
If you are looking for (sometimes, painfully) honest reviews of local restaurants and services once you reach your land destination, Yelp is the way to go.
Free
Available for iOS and Android
---
Memory-Maker Apps
Document your adventures and share with friends and family!
Journi is the easiest way to capture your travel adventures as beautiful timelines with photos, notes, maps and more. Turn them into printed photo books in seconds & easily define which photos are private! Use it offline, create timelines together & sync across all your devices.
Free
Available for iOS and Android
Remember the old days, when those vintage postcards would arrive in the actual mail (!) bearing messages such as "Wish you were here"? Well, those days are back. Except now no trip to the airport gift shop is needed for picking up the postcard, and the best feature of all – they are customized with photos taken with your phone and can even be picked from uploaded pictures on Instagram or Facebook. Put those selfies to good use and send someone a piece of mail that will make their day. One push of a button from your phone and your postcard is sent! A must for cruise trips to Alaska, since the scenery on Alaska cruises is simply indescribable!
Free to download, $2 to mail a postcard in the US, $3 to mail internationally
Available for iOS and Android
When Ansel Adams took a picture of a mountain, it was majestic. Yet, somehow when the rest of us do it, it doesn't quite come out the same way. Snapseed will fix that for you. Very user-friendly with tons of editing options to make your vacation photos come to life and reach that museum-quality we all strive for. Ok, maybe not that good, but pretty darn close. Perfect for documenting and editing pics from your Alaska travels.
---
Apps to Keep Kids Entertained
These are here to first and foremost provide sanity for the adult traveling with children. It's totally alright. No one is going to judge you. Because the alternative is a meltdown on an airplane or in the middle of dinner. But, these highly-rated mobile apps for kids are related to travel and exploring to help them engage with their experience!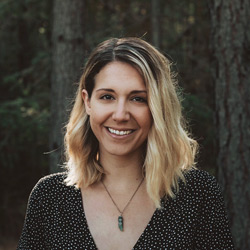 Cara L
Alaska Travel Specialist
Cara, our resident Marketing Coordinator, shares her passion for Alaska through our blogs and social media. She travels the Inside Passage each summer to explore new tours and hidden gems.
Popular Alaska Cruise Tours
Must-do excursions in Skagway, Juneau, and Ketchikan Alaska
Resources for Things to Do in Alaska
Explore these helpful guides for alaska cruise excursions and day tours