1 Simple Rule To Booking Shore Excursions
September 1, 2021 / updated February 2, 2022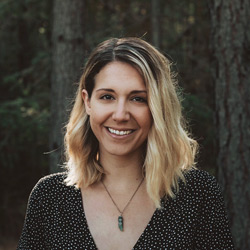 There is one short and sweet rule to booking excursions in Alaska, especially if you're arriving during the busy part of the season (July & August).
Book your excursions as soon as possible
As soon as you know what you want to do, book it! Tours in Alaska have limited availability. Some excursions, like the Glacier Point Wilderness Safari in Skagway or the Mendenhall Glacier Trek in Juneau can book up nearly a year in advance. By booking excursions early for your Alaskan cruise, you can ensure that you'll get your preferred adventures.
If the trip you're interested in is one of the top activities for that port, it's a great idea to reserve your spots now. Especially with flexible cancellation and our 'pay later' policy, there's really no downside to booking now!
Unlike cruises, flights, and other travel options, the price of excursions in Alaska doesn't change with demand, so you won't save any money by waiting until the last minute.
But my cruise is next week?!
Didn't book early? Or maybe you weren't intending on doing any excursions, but now you've heard about one that sounds absolutely MUST DO!
No worries! These things happen and that's part of the fun of vacationing. In some cases, you might be out of luck (ahem, helicopter glacier tours). But for many other Alaskan cruise excursions, it's possible to snag some last minute spots. Just shoot us an email to see what tours are still available. And, we're sometimes able to find extra spaces or work with our operations team to create spots, even if other companies display tours as fully booked.
Book Independently
One of the tactics that cruise lines will use in order to get more money from their passengers is instilling fear that if you don't book your excursions with them you might not make it back in time and you'll miss the ship. This is completely false! Most of the excursions that the cruise lines sell are actually the exact same tour with the same operator and guides, but they just mark the price way, way up. Our guides are extremely well versed in the ship schedules and we have never even come close to having a guest miss their ship. For further peace of mind, we provide a guarantee that you will not miss your ship.
By booking independently, you'll have more options and can reserve your spot earlier, save money, and ensure that more tourist dollars are going to the local communities.
That's it! Book early and remove one of the stressors from your vacation. All you need to do after that is show up and get ready for a great time!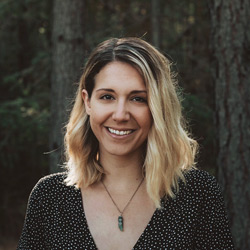 Cara L
Alaska Travel Specialist
Cara, our resident Marketing Coordinator, shares her passion for Alaska through our blogs and social media. She travels the Inside Passage each summer to explore new tours and hidden gems.
Popular Tours in Alaska
These high-demand tours sell out fast!
Alaska Excursion Guides
Discover more tips and recommendations for creating your Alaska tour itinerary!