8 Things Your Cruise Ship Won't Tell You About Shore Excursions
September 2, 2021 / updated February 2, 2022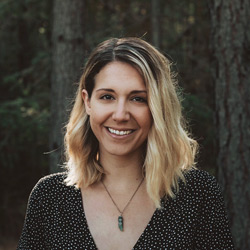 If you've already booked your Alaska cruise, it's a pretty safe bet that you've also been bombarded by your cruise line's shore excursions emails. Cruise lines will offer you all kinds of reasons for booking your Alaskan excursion with them, but there are some things they just can't or won't tell you since they don't profit from you booking tours on your own!
As with doctors, it's always good to get a second opinion. Ultimately, it may make the most sense to book excursions with your ship, but before you do, you should know all your options. That's why we've put together this list of 8 Things Your Cruise Ship Won't Tell You About Shore Excursions.
1. "Missing your boat" is never a problem.
Most cruise lines will say, "We can't guarantee that you'll be back on time unless you book through us." But the people who book independently are on the same tour as those who book through the ship, so the timing remains the same. Everyone, from the dock reps to the bus drivers to the guides, has been trained and coached to keep their timing as consistent as possible no matter the day, week, or month.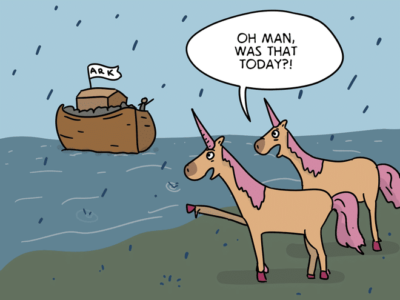 The tour departures are built around the cruise ship schedules. This is especially the case in ports like Skagway and Ketchikan, where the majority of visitors arrive on a cruise. This means that it is almost impossible to miss your boat unless you purposefully try to.
With that said, if a tour operator says that a certain excursion departure time will not work for your boat, please believe them. As mentioned earlier, they know their timing better than anyone, and asking them to delay or rush through a tour is unfair to other guests who might be on the tour with you.
We offer a guarantee that you will return to your ship on tours that have been booked through us, so you can fully enjoy your once-in-a-lifetime adventures.
2. Ships take up to a 50% cut of the cost of the excursion.
Whether your Alaska excursion costs $50 or $500, a much smaller portion actually gets passed on to the tour operator. Because cruise lines bring in the majority of potential customers (especially in ports like Skagway, Juneau, and Ketchikan), they can command a very high commission from the excursion companies they work with.
While actual commissions vary from contract to contract, the cruise line's cut may be as high as 50% for a same-day excursion. When you book with a smaller agency (like us) you're not only saving money but much more of your ticket price gets back to the actual tour operator. This is what helps them expand and offer even more awesome activities. Booking Alaska shore excursions independently can substantially help with cutting costs. Additionally, we have a pledge to donate at least 5% of profits to important Alaskan conservation efforts. By booking with us, you're helping to ensure a bright future for Alaska.
3. You do not need to be back onboard two-hours before departure.
Your all-aboard time is 30-minutes before the ship's departure time, so why do cruise lines tell you that you have to be back onboard two-hours early? This is especially disappointing when you have such a short time in port, like the 5.5 hours in Juneau for Norwegian ship passengers or the 5-hours in Ketchikan that many ships are scheduled for.
Cruise lines do not want to have to wait for guests because it ends up costing them money if they run behind schedule. So, they have a tendency to tell guests they need to be back much earlier than they actually do. Especially for the bigger cruise ships, there is often a long line of guests waiting to board 30-minutes before departure. They won't close the door on you while you're in line waiting to board.
4. Their shore excursion cancellation policies are rigid.
Many cruise lines have strict rules about when you can and cannot book your shore excursions. On top of that, your cancellation window is typically 3 to 30 days before embarkation day. That doesn't leave much room for flexibility or anything that may come up and force you to change your plans. Additionally, their refunds are usually in the form of onboard credit instead of going back onto your credit card.
Even though shore excursions in Alaska often sell out quickly and it's tough on the tour operator if they can't fill seats at the last minute, we understand that things happen. Our flexible cancellation policy gives you added peace of mind.
5. Their "activity levels" are not always very helpful.
Every activity is assigned a level by the cruise line. Unfortunately, these levels are not very descriptive, and for some activities, may be woefully insufficient.
For instance, most cruise lines list both the White Pass train and Glacier Point ATV Exploration as easy, but for the former excursion you are simply a passenger, while the latter has you piloting your own vehicle.
It's always better to ask, especially if you have any health concerns or mobility issues. Minor issues like stiff knees or a limited range of motion can be unpleasant on an excursion like the Ocean Raft Adventure, even if you are relatively healthy otherwise.
Check out our excursion guide for low-mobility tours.
6. The tours booked on the ship are exactly the same as the ones you can book elsewhere.
This is a big one. With very, very few exceptions, you can book the exact same tour off the boat as you can on the boat. Often times, you can do so for a cheaper price as well. Exceptions to this rule tend to be the large coach tours, which in Skagway are operated almost exclusively by Holland America Princess Alaska. However, by booking the exact same tour elsewhere, instead of riding in a large coach bus, you'll enjoy a more personalized and smaller group experience in a comfortable mini-coach bus.
You should definitely do your research when selecting your tours, as sometimes "exclusive to us" can mean something as simple as adding a 10-minute marshmallow roast to the end of a regular tour. Nothing else has changed, except the price!
7. Some cruise lines impose additional weight/age limits beyond those of the tour company.
This most often happens to families with small children. The family will go on the excursion and leave the small ones behind because they didn't meet the age or weight limit. Then they get there and find out that everyone could have participated because the operator's limits are lower.
Some excursions, like the Chilkoot Horseback Adventure, are very strict, while others, like Grizzly Falls Zipline, are more lenient. If you have any doubts, you should contact the operator directly or speak with one of our tour specialists.
8. There might be other tour times available besides those offered on the ship.
Along with limiting the number of spots available, cruise lines and tour operators also collaborate on the departure times that are offered. This means that one ship might offer the Glacier Point Wilderness Safari only at 7:30 am, while another offers it only at 10 am.
If you want to go at a different time, you're out of luck, right? Wrong. Again, check with smaller tour agencies to see if there is still space on other departures. This is often the case for everything except the most popular tours (which includes Glacier Point - sorry!).
---
To book or not to book
Hopefully, these tips will help you to "think outside the boat" when booking your Alaska cruise excursions. Whether you book with your cruise line or with an independent agency like us, it's good to know that there are some things you just shouldn't worry about, like missing your boat.
Let us know in the comments if we can help you plan your Alaska excursions on your own! And if you're looking to learn more about what sets an excursion with an independent company apart from one by the cruise lines, you may want to check out our article on Giving Back to Protect the Last Frontier.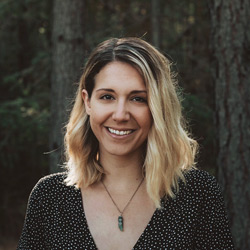 Cara L
Alaska Travel Specialist
Cara, our resident Marketing Coordinator, shares her passion for Alaska through our blogs and social media. She travels the Inside Passage each summer to explore new tours and hidden gems.
Top-Rated Alaska Cruise Excursions
Explore these popular Juneau, Skagway, and Ketchikan shore excursions
Alaska Cruise Travel Tips
More expert advice for your cruise through the Inside Passage