A Guide to Glaciers Near Anchorage
January 31, 2023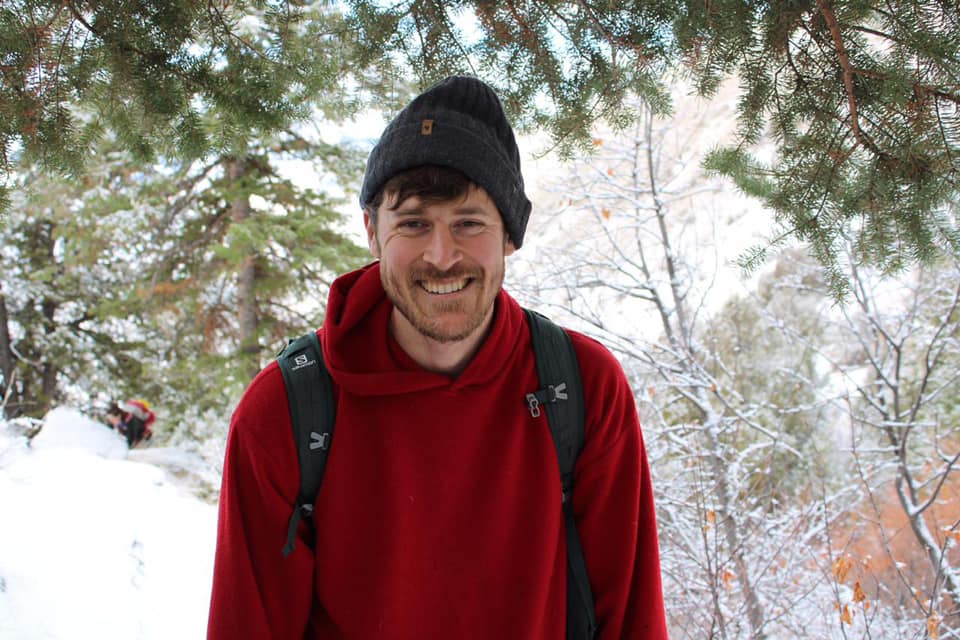 A big part of coming up to Alaska is seeing the intense landscapes of the Arctic, and that means seeing glaciers. There are so many glaciers near Anchorage, Alaska that you can fly in and be on a full-blown glacial tour within the hour and not stop until it's time to head home.
With the high number of glaciers near Anchorage, it can be hard to decide which one's the right fit for your trip. To help you out, here's a guide to the 7 best glacier hikes and excursions to find near Anchorage, Alaska.
Top 7 Glacier Hikes & Excursions Near Anchorage
Matanuska
What Makes This Glacier Unique Matanuska Glacier is one of the closest glaciers near Anchorage, and one of the best to go see. Located just over 100 miles northeast of the "big city", Matanuska Glacier is easy to access via the road and offers fantastic tours that allow you to walk atop the glacier and get the full hands-on experience from some of the best guides around. Distance from Anchorage 100 miles can be a long way, but we're talking about Alaska here. For a glacier that you can drive right up to, it's one of the closest into the city, making it one of the best picks to tour. The trip will take you a little over two hours by car, but you can easily access a bus tour that takes you that way as well. How to Explore This Glacier The Alaska Shores Matanuska Glacier Hike is an incredible option to see Matanuska Glacier up close. The tour includes transportation up north, as well as a guided tour on the glacier for three whole hours. The experienced guides take you everywhere along the glacier while looking out for your safety and, most importantly, making sure you're fed and happy.
Portage
What Makes This Glacier Unique Portage Glacier is an iconic glacier that's easy to get to and surrounded by beautiful hiking trails and things to do in the area. The glacier is well-known for the lake that it sits above. In the winter, there are hundreds of people that come to ice skate and ski on the lake, right up to the glacier. In the summer, you can kayak around or bike up the trail towards the glacier itself. Distance from Anchorage This one is the closest glacier to get to from Anchorage. It's only 60 miles down the famous Seward Highway, through the tunnel to Portage, and you're there. The drive is phenomenally beautiful as you'll see the wonders of Turnagain Arm and the mountains that touch the sea with only you in between the two. How to Explore This Glacier This glacier is best explored on your own or with a tour group. Portage Glacier has slowly receded out of sight from the parking, so you'll need to walk a good distance to see it, or take a boat. The Glacier and Wildlife Tour will bring you up close to the glacier without needing to work too hard to get there either.
Exit
What Makes This Glacier Unique Exit Glacier is part of the infamous Kenai Fjords National Park. The park is a massive expanse of glaciers, forests, and oceanside beaches that not many people get to explore and see in depth. That's because you need to access most of the park via boat or plane ride. The unique thing about Exit Glacier is that you can drive right to this part of the park and hike to the glacier. In the winter, you'll need to add a 7 mile ski onto your journey, so just beware of the time of year. Distance from Anchorage From Anchorage, you'll head down to the Kenai Peninsula and towards the magnificent town of Seward. Before you get there, you'll reach the road for Exit Glacier and the national park. It's only about a 2.5 hour drive which takes you through some stunning oceanside views, mountain passes that go on for ages, and raging rivers to top it all off. How to Explore This Glacier The Exit Glacier area has loads of trails all around it so you can explore the area all on your own. It would be best to explore this glacier from further away and take it in rather than try to get on top of it, unless you have a massive amount of experience traveling on glaciers. It's always best to go with a guide if you are new to what you're doing!
Eklutna
What Makes This Glacier Unique This glacier used to be absolutely massive. It ran down the valley towards Girdwood and formed what is now Eklutna Lake. Today, you need to do a 26-mile round trip to get there and get a great view of it. While that's a lot of walking to do, there are some public use cabins where you can book a night and make it into a multi-day trip. It's worth the trip to be nestled in an alpine lake with views of this glacier all around. Distance from Anchorage Eklutna Lake is where you'd start your journey. The drive is only about an hour from Anchorage, but you'll need to hike around 13 miles before you can have a good view of the glacier, making it an all day event. All-in-all this one is a fantastic glacier to go see if you want a bit of an adventure and have multiple days to do it in. How to Explore This Glacier Like we mentioned, take at least two days to go see Eklutna Glacier. Hiking around the lake itself is a magical experience, especially in the summer or early fall when the lake is full and leaves are starting to change. Try to book a hut around the lake, especially the Serenity Falls Hut, and get out there one day to see the glacier the next.
Knik
What Makes This Glacier Unique Knik Glacier is one of the most popular glaciers near Anchorage, for good reasons. There are a ton of tours on Knik Glacier that fly you to the glacier and land on it so you can walk around. It's quite the experience to fly out over rugged mountains, land on a glacier, and then take a dog sled ride around on it. Distance from Anchorage If you're walking yourself out to Knik Glacier on the trail, you'll need to drive about an hour and then hike for a few more. The glacier itself is much further up the river and can be almost a 40 mile hike round trip. With the rugged terrain in Alaska, that isn't for the faint hearted. How to Explore This Glacier The best way to go and see the Knik is to take a plane or helicopter tour to land right on it. This gives the full immersion experience so there's more than a long, hard hike, just to see the toe of the glacier. There are loads of good options for tours that give you the whole shebang!
Byron
What Makes This Glacier Unique Byron Glacier is another one of the best glaciers near Anchorage because of its proximity and outstanding features it has to offer. The Byron Glacier Ice Cave is out of this world and if you ever have the chance to take a tour there, it's well worth it. Distance from Anchorage This glacier is right nearby Portage Glacier, meaning you can get two in a day if you want. It's only a bit over an hour to drive down south of Anchorage, and maybe half an hour to hike out to the glacier itself. How to Explore This Glacier Byron Glacier is easily accessed from a 0.8 mile trail that will take you to a great viewpoint. From there, you can hike out onto the glacier if you are experienced, but you'll have a great time just getting there. The trail out is nice and flat, so just hike carefully and you'll have an incredible time. Spencer What Makes This Glacier Unique There are so many spots in Alaska that are hard to get to, and Spencer Glacier is another one for that list. One of the most unique parts of this glacier is that you have to take a train to get there. The Alaska Railroad is so popular among tourists because it gives you a view of the state in a way unlike any other form of travel. Distance from Anchorage The train to Spencer Glacier leaves from Turnagain Arm, which is around 1.5 hours from Anchorage by car. The train to get there will be another couple of hours, so visiting this glacier is a full-day trip. How to Explore This Glacier While you can hike and explore Spencer Glacier unguided, the best option is to book a guided trip. The logistics of the driving, train, and hiking around at the glacier can be a lot, so why not let someone else handle it for you? Trips that take you out to kayak around the glacier are even better!
Understanding Different Methods of Exploring Glaciers
Glacier Travel
It's so incredibly important to note this. Glacial travel is dangerous. Glaciers are alive in their own way and are completely unpredictable as to when a massive crevasse may open up. A lot of glaciers are deep enough that there's no way out once you fall in.
While they can be treacherous, glaciers are also incredibly fascinating to go and visit. There are thousands of years to look back at while looking into a tower of ice staring right back at you.
Boating
Glacial lakes are absolutely beautiful and boating around in them is a great way to explore the glacier. There are motorized boats, like at Portage Glacier, and kayaks, like at many others. If you bring your own boat, paddling around the lake can be a fantastic way to explore.
Just be sure to take extreme caution when paddling near a glacier. The calving glacial ice can create massive waves that are close to tsunamis in nature.
Hiking
Hiking is a magnificent way to go and see a glacier. There are many glaciers that you need to hike to in order to earn the sight you get to see. You can also hike around on top of many glaciers, but you need to have a high level of experience for this. If you are new to traveling on glaciers, always get a guide.
Guided vs Unguided
Sometimes you just want to go on your own, and that's okay. Sometimes you need a bit more guidance to explore a glacier safely and to be sure you get enough out of the experience. There are certain times for both a guided trip or unguided trip.
Try to evaluate what you want to do at the glacier. If you want to hike out to just take a look, you'll likely be fine on your own. If you want to go explore ice caves and see the ice up close, a guided trip will give you a level of safety that you may want.
Staying Safe on and around Glaciers
All of the glaciers around Anchorage can have a false sense of security to them, simply because they're closer to civilization. It's important to know that even the closer glaciers can still be deadly if not treated with the right level of respect.
If you want to break into glacial travel, find a course that teaches it in depth before you ever go out to start exploring. Either take classes or get a guide, but never just go try it out. How to Prepare and Pack for a Glacier Hike or Tour Going on a glacier hike or tour is a lot like going on a normal hike, but you need to prepare for the ice.
Many tour companies will provide you with gear like ice spikes for your shoes, but you'll still need to bring enough layers to stay warm the entire day. Imagine walking into your freezer. If you keep moving, you may stay warm. The moment you stop, the cold will break through and go straight to the bones.
It's also important to remember to bring loads of snacks and water. Both eating and drinking are great tools to keep you warm while hiking on ice. Plus, the only way to make a glacier any better is with a delicious packed lunch!
Why Are There So Many Glaciers Near Anchorage?
There are around 60 glaciers within a 50 mile radius of Anchorage. Take that fact in for a minute and think about where you live. It's not likely that you'll stumble across a glacier very often. In Alaska, home of over 100,000 glaciers, that might happen.
There are so many glaciers near Anchorage, and there always have been. The thing is, all of the Anchorage Bowl was formed by glaciers and the runoff from them. Back when Anchorage was underneath a glacier, you may have only seen small mountain peaks poking out from the ice.
Today, the ice has retreated so far, but has left a massive number of glaciers hidden in the spots around Anchorage that stay cool enough and get enough precipitation to maintain a glacier.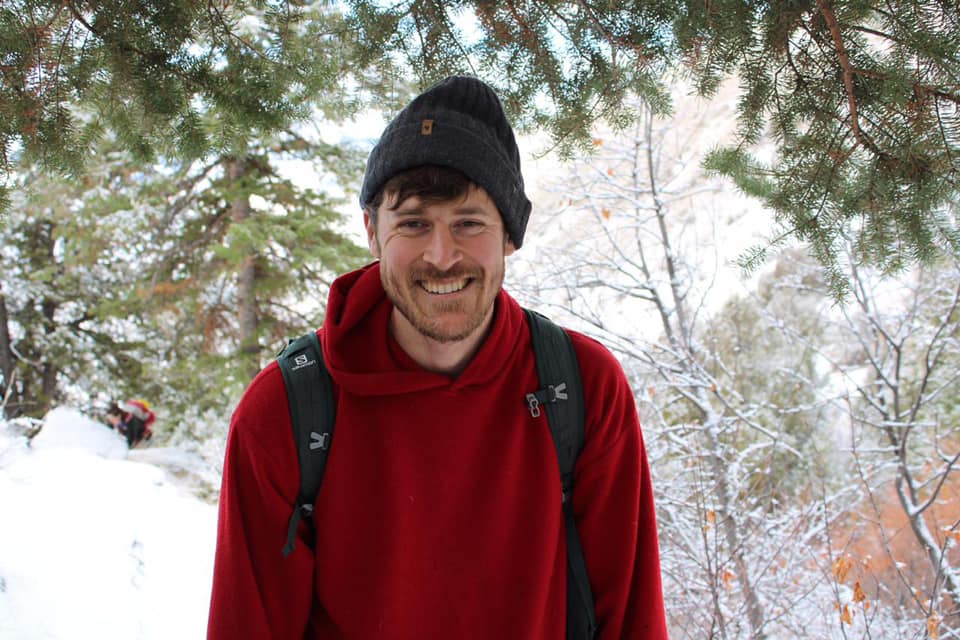 While based out of Anchorage, Ian spends most of his time either writing or going out to do the things he writes about. With an average goal of spending a fourth of his nights sleeping outside every year, he keeps busy canoeing, skiing, and running to places that are considered hard to reach.
Best Glacier Tours in Alaska
Explore Alaska's glaciers with these once-in-a-lifetime excursions!
More Alaska Glacier Information
Check out these guides and book your perfect Alaska glacier adventure!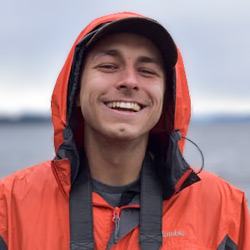 8 min read
When booking tours for your Alaskan cruise, it's important to know how early in the season a given excursion fills ...
Show More