How to Get the Perfect Alaska Cruise Photos
July 5, 2021 / updated February 2, 2022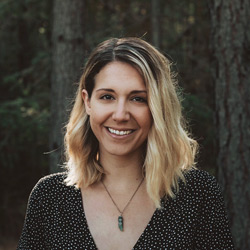 The time has finally arrived. You have saved and planned for this Alaska trip for what seems like forever, and now all the logistics are planned. The tickets are booked, and almost everything has been finalized for your bucket list trip… Everything except how you are going to possibly document all the EPIC adventures, sights, and landscapes of Alaska?! Whether using portrait mode with your iPhone or finding the right aperture with your full-frame camera, here are a few Alaska photography tips written by professional photographer, Kyle Aiton, that will ensure you are prepared to capture that perfect moment!
Take a look at the questions below and discover the best tours in Alaska for photographers!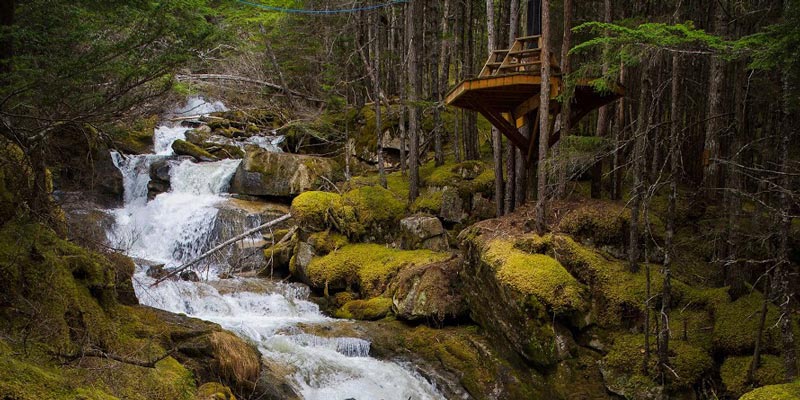 You'll want to remember your incredible excursions for a lifetime. So, follow this guide to help you capture the perfect Alaska cruise photos to look back on!
---
Can I bring a camera bag on my tour?
One of our most common questions, and a very important one for anyone interested in Alaska photography. If you're like me, you have multiple lenses that you want to bring for any possible scenario at any given time because you never know what you may see. The answer – it depends.
For example, our Helicopter & Dogsled Glacier Excursion or Grizzly Falls Ziplining Expedition will not allow you to bring any type of bag on the tour with you. You are able to bring a camera, but only what can fit on your person. So you essentially can bring a single camera and lens and possibly one additional lens if you can fit it in your pocket. This is the case for any of our flight or zipline tours. You can, however, bring a bag with you and leave it with the guides while you go on your tour.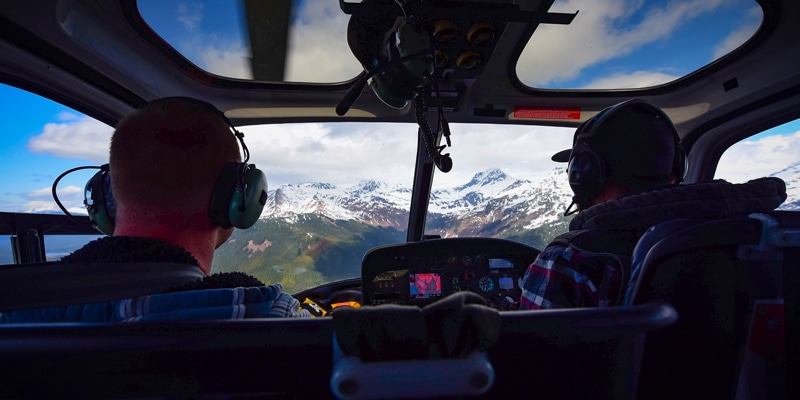 For the majority of the rest of our tours in Skagway, Juneau, and Ketchikan, you will be allowed to bring one carry-on bag with you. Our paddle-based tours will provide a dry bag that you can carry a camera/lenses in.
To sum it up, my travel tip for camera bags is to do your research on the tour logistics, so you're ready with exactly the lens you need before the tour!
---
How to plan to shoot in any weather condition
If you didn't know, Southeast Alaska is part of the Tongass National Forest which is the largest national forest in the United States. It is a temperate rainforest climate, so yes, rainy weather is not uncommon. Bad weather can mean potential disaster for your camera and lens, so a few Alaska photo tips to keep in mind:
If the weather turns out to be perfect, great! If it turns out to be terrible, still great! You're in Alaska on a bucket list trip and capturing amazing photos with your camera, so keep it in perspective and stay positive!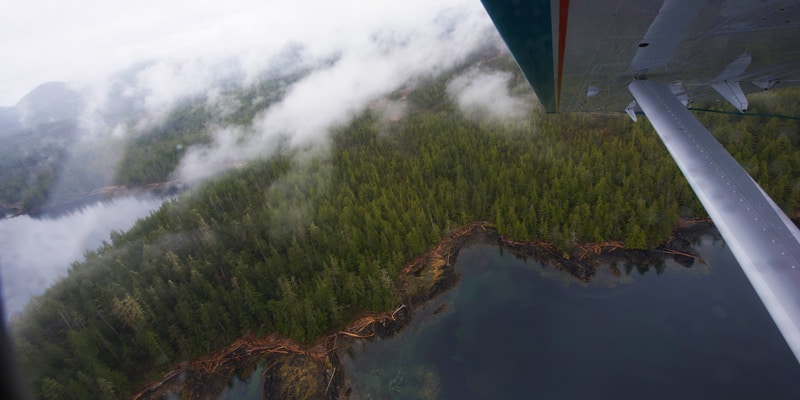 Now that we've established that a small drizzle could be possible here or there, plan accordingly. Remember your camera strap so you don't accidentally drop your camera in the water or down a cliff. For some tours, like our Ocean Raft Adventure, you will be provided a wetsuit that will allow you to wear your camera under your wetsuit. Just make sure your camera remains accessible while staying dry. For any other tour, be sure to bring your own waterproof top/bottom as well as a waterproof bag for your camera and lens. You can buy these at any local camera store or even make your own with a garbage bag and duct tape!
While sunny days are great for photos, an overcast sky tends to be even better for Alaska photography in any outdoor scenario! It helps soften light as well as with color balance. If you do find yourself out on an overcast or rainy day, count your blessings and get creative!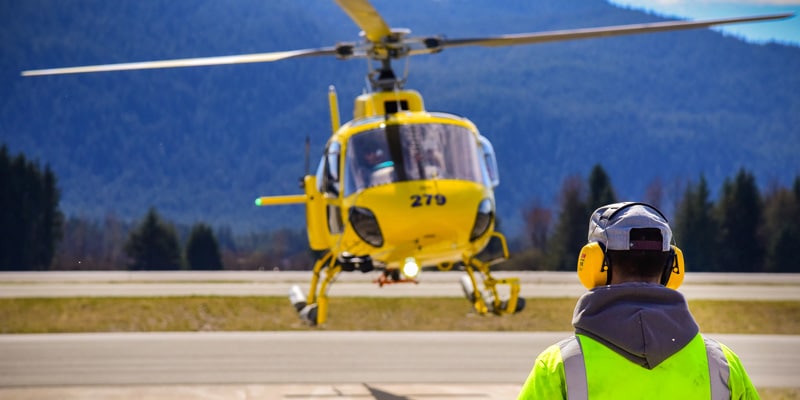 Check out our guide on Weather in Southeast Alaska
---
What time of day should I shoot?
We all know the standard rules of the best times to shoot – early morning or late afternoon; but when it comes to Alaska photography, it's all about chasing the light. And that could be at any time of the day, particularly on overcast days.
If you are going for wildlife viewing, like on our Chilkoot Canoe Wildlife Safari, then early morning from sunrise to 10:00 AM and afternoon from 5:30 PM on will be your ideal times. Not only for the best light but for wildlife activity as well. With that said, it is not uncommon to see wildlife activity during the middle of the day as well. From bears to deer to whales, anything can appear. In case you find yourself in a shooting scenario during midday when the sun is particularly direct, one of my tips is to bring some form of a polarizing filter. I would recommend looking into any type of ND filter with various stop degrees. This will give you the freedom to shoot in any light condition, no matter the time of day.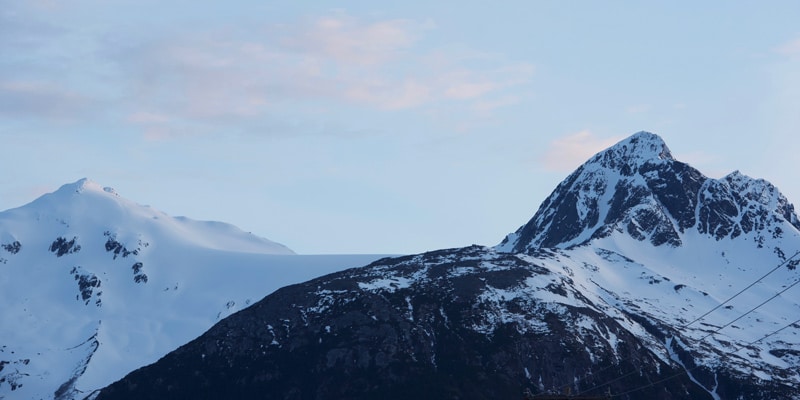 ---
What is the best time of year to shoot wildlife?
Everyone is always looking for wildlife photography tips, whether for their Alaska cruise photos or memories. The easy answer is that there is no wrong time to shoot wildlife in Southeast Alaska! From your cruise ship to the wilderness, there is always an abundance of wildlife to shoot from land, water, or air. Our Whale Watching & Mendenhall Glacier tour in Juneau guarantees whale viewing or your money back, and they are running from May through September. You can also see Bald Eagles and Osprey in abundance throughout the Inside Passage at any given time during the year. I highly recommend the Eagles, Raptors, & Rainforest Experience in Ketchikan.
With that said, there are better times in the season to see certain wildlife than others. The most common questions are regarding bear viewing. My bear photography tips: the best time of year to view and photograph bears is mid-July through August. This is during the salmon spawn and when the bears will be most active. This means it's also the best time to get that iconic shot of a large Grizzly bear feeding on salmon! One of our most popular bear viewing tours are the Neets Bay Bear Watch & Flightseeing and Black Bear & Wildlife Exploration in Ketchikan.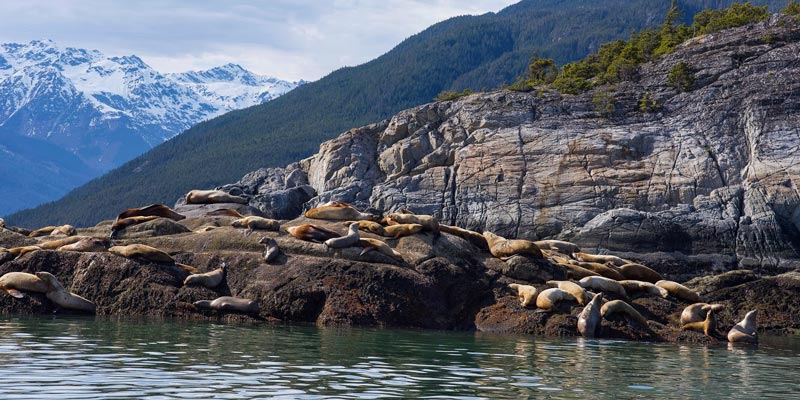 ---
What lens should I use?
I know, you want to take every single lens you have for every possible scenario. Unfortunately, you may find that you are limited in space and convenience to bring as many lenses as you want. While it's nice to have options, it is not fun to lug around a ton of heavy equipment and constantly be changing lenses while trying to enjoy the moment you are experiencing. Here are a few tips for what lens to use in what scenario: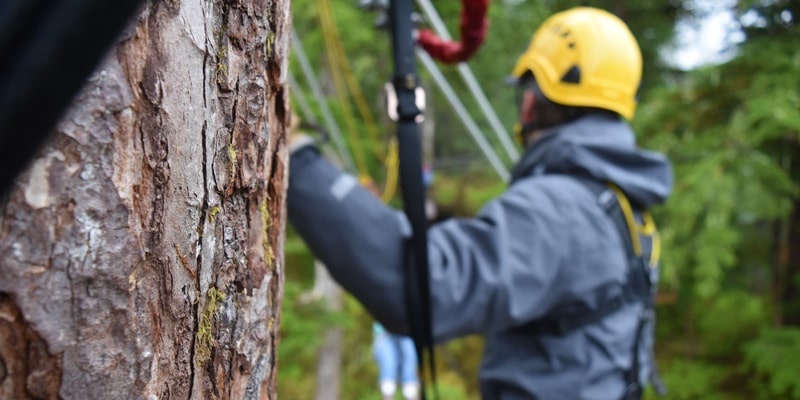 Flight Tours – Keep in mind, you can only carry what you can bring on your person. So one camera and lens and potentially one additional lens if you can fit it in your pocket. I recommend a wide-angle lens to take in as much of the dramatic landscape as you can from above. The wider the better, but typically anything in the 14 – 36 mm range. If you want some additional zoom but that you can still fit comfortably in your side pocket, I would try a standard 24 – 120, or anything in between. It gives you enough zoom to focus on any wildlife detail below without the bulk of a large zoom lens.
Wildlife Viewing Tours – Typically, you are going to want some more zoom power when trying to shoot wildlife. While some people will want to try and bring a large telephoto lens like a 400 or 600 mm, I highly recommend a 70-200 mm lens. If you want additional zoom, I would suggest a lens teleconverter (extender). They have them in various sizes and are a great cost-effective alternative.
Family Tours – Whether you are taking the train ride up to White Pass Summit or Bennet Lake in Skagway or petting the husky puppies on our Sled Dog & Musher Camp tour, I always recommend bringing a 50 mm lens with you for any tour. It is great for capturing detail and portraits, regardless of what tour you're on. Save the selfies for your iPhone and take that "framer" picture of your friends or family with this universal lens!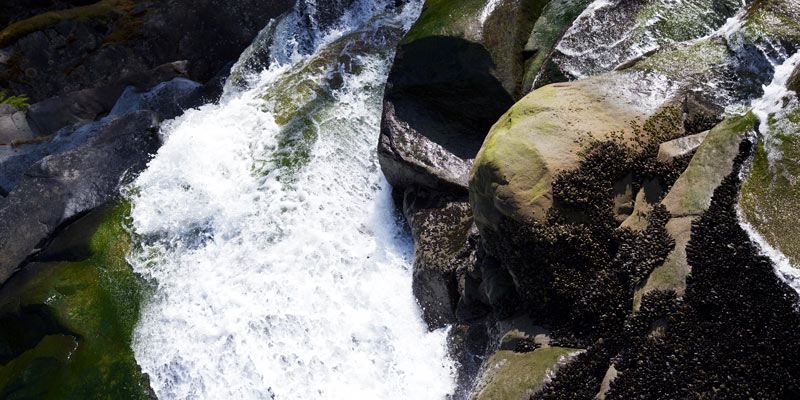 ---
What are the best tours for Southeast Alaska photography?
Obviously, all of our tours provide amazing photo opportunities for your Alaska adventures. Now that you know what lens to use and when to use it, it's time to figure out what tour you're going to put your new skills to use on! Below are the tours I would recommend for different subject matter in Juneau, Skagway, and Ketchikan.
Juneau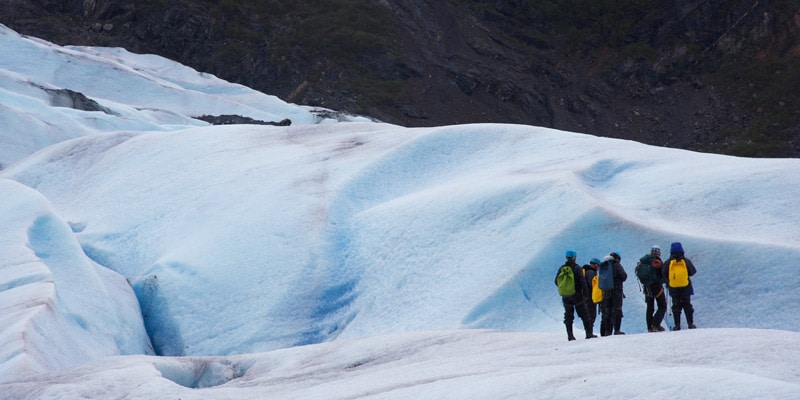 Skagway
Bennet Lake Scenic Journey – Start out with a train ride up and over White Pass Summit into Yukon Territory and Canada. Finish with a coach tour back down via the legendary Klondike Highway that parallels the train route. With various stops along the way, this tour offers some of the best opportunities for incredible landscape photos.
Glacier Point Wilderness Safari – For a diverse photographic experience, the wilderness safari tour first includes a scenic boat ride to Glacier Point. Follow this with a canoe paddle up to Davidson Glacier. Incorporating multiple tour experiences in one!
Any bus or private tour that we offer in Skagway. We have various options that go up to White Pass Summit and anywhere else in between, and these are highly recommended for anyone interested in having more time and say over what and where you want to shoot.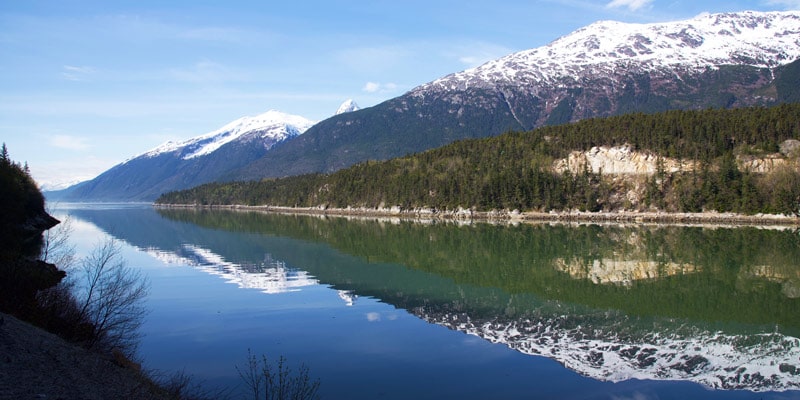 Ketchikan
Neets Bay Bear Watch & Flightseeing – Perfect for anyone interested in getting some potential phenomenal bear shots. Start off with a scenic floatplane ride out to Neets Bay. Followed by a hike to a viewing platform overlooking the Salmon Hatchery and various bear hot spots!
Misty Fjords Flightseeing – Arguably one of our best flightseeing tours overall! You get the opportunity to photograph the deepest fjord in the world! Take some unique Misty Fjords photos when you land on the water and step out on the floatplane pontoons.
Black Bear & Wildlife Exploration – A great budget-friendly wildlife photography opportunity in Ketchikan's lush rainforest. A platform over the creek provides excellent chances for seeing bears feast on salmon, plus an up-close view of Bald Eagles and other birds of prey at the neighboring wildlife sanctuary.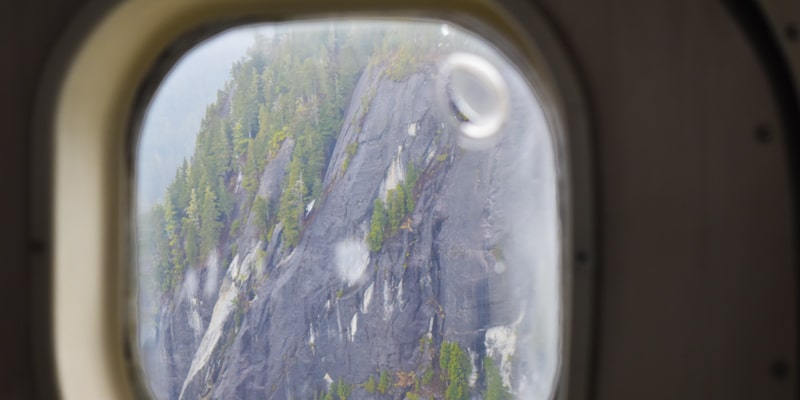 ---
So What're You Waiting For?
The last of my Alaska photo tips: now that you're an Alaska photography pro, simply have fun and be safe!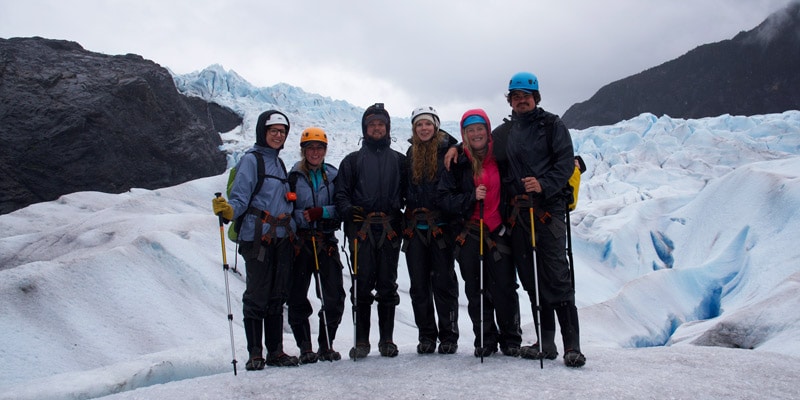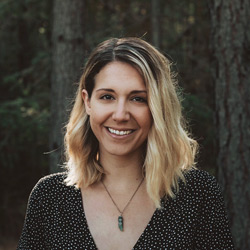 Cara L
Alaska Travel Specialist
Cara, our resident Marketing Coordinator, shares her passion for Alaska through our blogs and social media. She travels the Inside Passage each summer to explore new tours and hidden gems.
Best Tours in Alaska for Photography
Explore these top sightseeing and wildlife tours that are perfect for photography in Ketchikan, Juneau, and Skagway
Excursion Guides for Southeast Alaska
Tour comparisons and other helpful resources for choosing your tours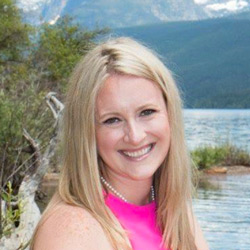 5 min read
If you are visiting Southeast Alaska one of the first questions you might be asking yourself is, "where can I ...
Show More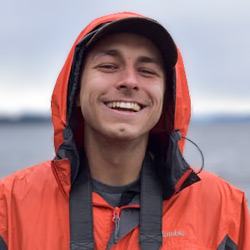 6 min read
If you have kids and have begun to research for an Alaska vacation, you know that it's not always easy ...
Show More