How to Save Money on Your Alaska Cruise
July 6, 2021 / updated February 2, 2022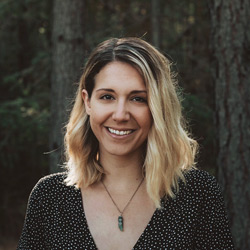 An Alaskan cruise is a costly undertaking and one that most people will only experience once in their lifetime. The good news is there are ways to save money without sacrificing anything or even having to miss out on the best excursions. You just have to know where to look and what is worth the price. Check out this list of helpful ways to get the most out of your visit while spending the least!
Book Cruises Early or Fashionably Late
The main part of the Alaskan cruise season runs from mid-June to mid-August. During this time, temperatures are around 50°-70°F (but the amount of rain varies greatly from season to season) and most travelers will be aiming for mid-summer to get the most comfortable weather for enjoying the great outdoors. (Check out our Inside Passage weather guide)
That's not to say the "bookends" of May and September should be ignored or that you can't find some of the best cruise excursions during those months. Early season discounts can be found for bookings all the way into early June. There will be fewer passengers, so if you opted out of that luxury liner to save money, you may still be able to feel like you are on a smaller ship by the reduced volume.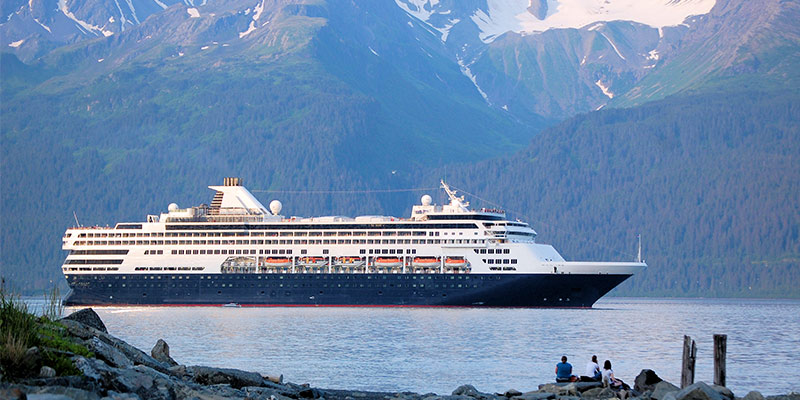 Last-minute deals on Alaska cruises can be found on numerous sites such as Costco Travel (you do have to already be a member for this one), Last Minute Cruises, and Orbitz. Sign-up for email alerts from a few sites so you won't miss an opportunity for that spontaneous and cheap getaway we all dream about.
Winter trips to Alaska, specifically cruises to view the Aurora Borealis, are becoming more popular, though most seasoned Alaskan cruise veterans will tell you the lights are visible at other times of the year. These trips should also be booked strategically, so don't count these out in your last-minute searches. Some shore tours can be found at these times, but they differ from most of the cruise excursions that can only run effectively in the summer months.
Get The Lowest Airline Prices
Shop around for airfare. Put aside a few hours and take a look at multiple sites. Southwest does not come up in most of the traditional airline searches, so be sure to take a look at their prices separately. Don't forget to choose the flexible dates option when searching for flights.
If you have the time, spending an extra night in the departure city may actually end up saving you a few hundred dollars, even if you weren't planning on visiting that town. With departures on Juneau cruises, for example, you might be able to save quite a bit by moving your flights a day or two. Make your airfare work for you. This might take a little bit of strategic "multiple window" multitasking, but it is definitely worth it.
Don't Waste Money On Items You Can Bring From Home
Everyone forgets to bring something along for a vacation like a toothbrush or a bottle of hand sanitizer, and these types of tiny expenses will not put a huge dent in your pocket. But don't forget to pack the essentials! Make your list and check it twice, because too many of those small odds-and-ends purchases will really start to add up.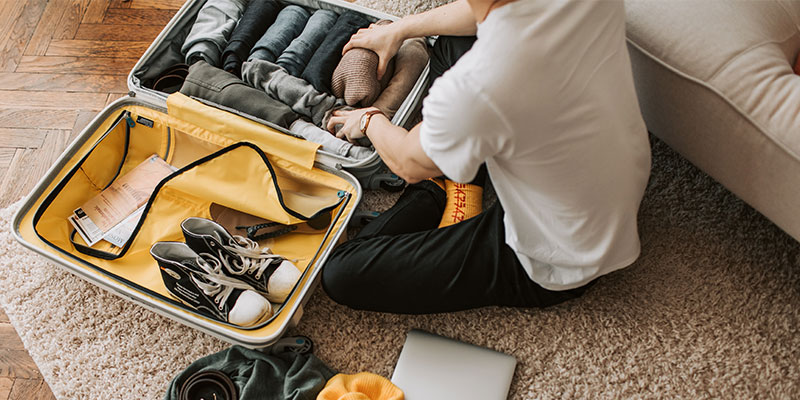 Items purchased on the mainland are going to cost more in Alaska. No one enjoys the sticker shock of traveling. A shampoo that in Texas might be $4 could be $8 there. Hunting down the perfect spot to pick up extra chargers, batteries and other types of electronic needs is not going to be easy. Instead of getting the best deal at the place you know and love back home, you will end up paying top dollar while on vacation so don't forget to bring these items too! Check out our handy Alaska cruise packing list!
Wining and Dining and Tipping (Oh My!)
Vacation is a time to kick back. You can go back to dieting and "being good" when you get back home. This doesn't mean you have to pay top dollar for every meal and beverage. Take a look at what beverage package your ship has to offer.
The soda packages are often a good deal only if you really drink a large number of sodas per day. The alcohol packages are a similar story. Most ships offer an option to pay per day for unlimited beer and wine or even additional cocktail packages, but if you are not a big drinker and are only going to imbibe that one martini at dinner- don't waste your money.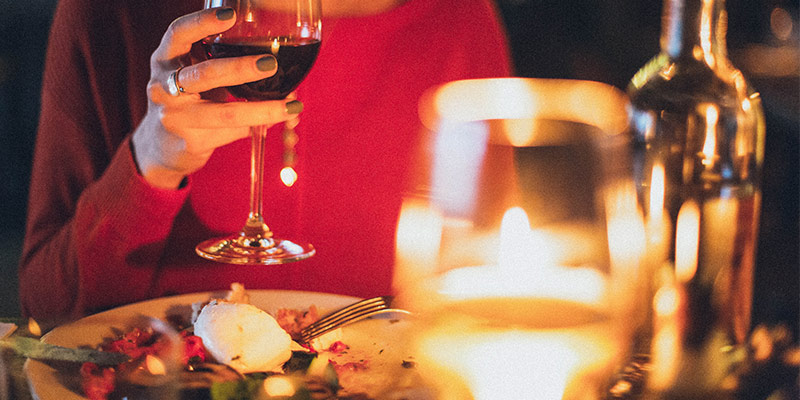 If food is included with your cruise, which is the case 99.9% of the time - eat up! Check the reviews online for the onboard meals. Chances are, they are pretty good to excellent, so don't feel the need to try every specialty (i.e. not included in the meal plan) restaurant onboard. FOMO (Fear of Missing Out) can take over and convince you that the celebrity chef's restaurant on deck 11 is the only meal you will be able to enjoy, but don't allow it to drain your budget when meals have already been factored into the price of your tickets.
On most ships, tipping is automatically added to accounts daily. You can opt out of this before your voyage, allowing you to pay tips in cash while aboard. Many passengers prefer this and find it saves them some money.
Exchange the word "Luxury" for "Memories"
Cruise lines are like snowflakes; each one is unique, but one thing is for sure, they are all beautiful. It can be tempting to shell out the big bucks for the most luxurious line with the most amenities. Try and resist.
Ships offer activities to keep guests engaged and out of their rooms, so the place where you sleep does not have to be fit for a King (maybe just a Duke would be sufficient). Once you get to Alaska, the scenery and wildlife will look just as beautiful no matter which ship you are exiting from. The ports are waiting to welcome you with salmon-filled arms, and they don't discriminate.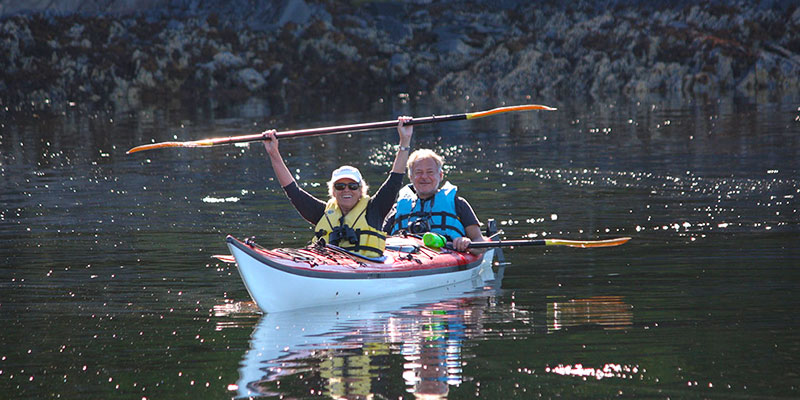 Once-In-A-Lifetime Alaska Cruise Excursions
Spa services and fine dining aboard the ship may be wonderful and worth every penny, but these experiences are not unique enough to warrant giving up the chance to take advantage of the fun, maybe "once in a lifetime" opportunities, Alaska has to offer. Take all the money you are not spending on the non-essentials and redirect it to truly relax, take your time, and enjoy the best adventures. Whale watching, ziplining, helicopter tours, and dog-sledding are a few of the activities you can fill your time with. It's true that it's possible to do some activities on your own, but by saving a little here and there in other areas, you'll be able to afford the exact shore tours you're most excited about.
Stops to the stunning capital city on Juneau cruises are known for viewing humpback whales while they perform "bubble net fishing." So cool! Plus, hiking in the mountains can bring you some of the most gorgeous views and photographic opportunities you may ever have, and wildlife tours are almost guaranteed to impress. So don't spend your precious money getting that extra massage that you may only remember for a few days, but instead use these shore excursions to create a memory that will last a lifetime and that may even cost less than that full-service day of treatments would have run you.
Must Read: What Cruise Lines Won't Tell You About Shore Excursions
---
Keep Your Piggy Bank Happy
To save that extra cash and not go over your budget, plan ahead. Bring everything you will need with you because it is going to cost more when you get there. Take care with searching for the best airline prices and if time will allow, be flexible. Eat at the included dining options and do the math when it comes to beverage and alcohol packages before making the decision to purchase.
Booking your Alaska cruise early or late in the season will grab you the best deals but also sign up for last-minute cruise opportunities that may come up, just in case. Skip the luxuries and onboard amenities like spa services and fine dining and re-direct that money towards the best Alaska cruise excursions so you are getting every possible memory per dollar on your trip.
More Resources for an Affordable Alaska Vacation: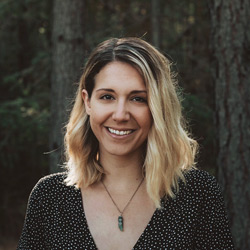 Cara L
Alaska Travel Specialist
Cara, our resident Marketing Coordinator, shares her passion for Alaska through our blogs and social media. She travels the Inside Passage each summer to explore new tours and hidden gems.
Affordable Tours in Alaska
Explore these budget-friendly tours in Juneau, Skagway, and Ketchikan
Resources for Affordable Activities in Alaska
Alaska excursion guides to help you save money