Top Things to Do & See in Anchorage, Alaska
January 31, 2023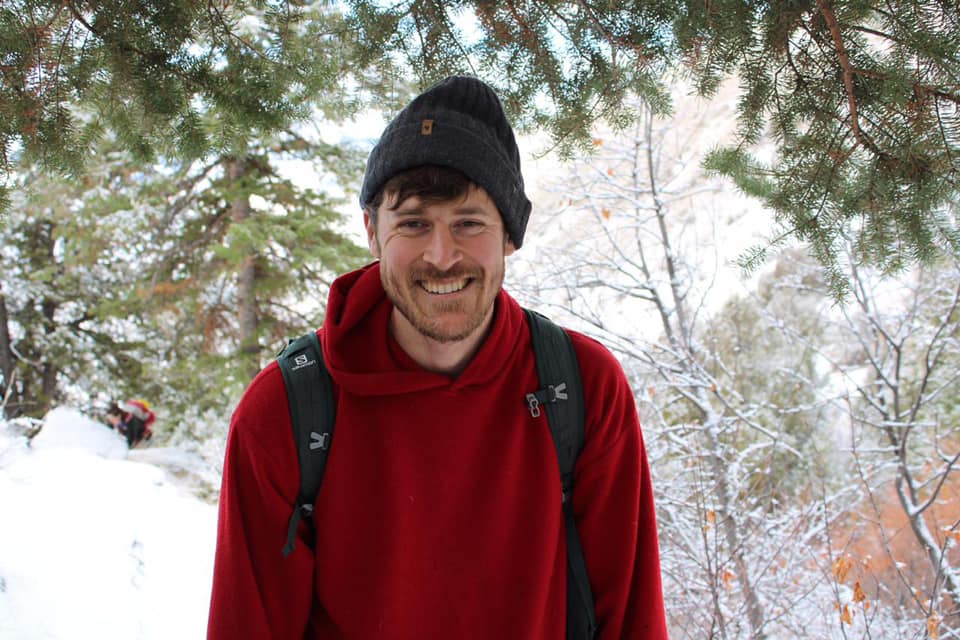 I've moved back and forth worldwide, from Greece to California, England, and beyond. In my time moving all around, a magnetic draw has always brought me back to life in Anchorage, Alaska. You'll hear it all the time. People that move away from Alaska will always come back. There's a reason for that.
There are so many things to do in Anchorage that it's hard to bring them all together into a single list. Every time I move back, it seems like more things have popped up. I wanted to try and bring some of the best things to do in Anchorage together to give someone on a short trip the opportunity to see the things I've come to love. What I've come up with is this: 10 of the Best Things to Do in Anchorage.
10 of the Best Things to Do in Anchorage
Wildlife viewing
You don't have to go far to see some crazy wildlife. You can go for a walk along the Chester Creek Trail and spot plenty of moose, and sometimes some bears. Of course, you'll have to turn right back around, but it shows how easy it is to get a wildlife sighting during your time in Anchorage. I've seen bears cross the street like they were pedestrians and moose chomping down on some willows right outside my yard. They're all over the place.
One of the best ideas is to hop onto a wildlife viewing tour. There are plenty all around and you'll be guaranteed to see tons of animals that you'll see nowhere else. If you have time to head down towards Seward, you can go out on a boat and combine some glacier viewing trips with the wildlife and have a jam-packed day of adventure.
If you don't have too much time, you can always head to the Wildlife Sanctuary down near Girdwood. This place has every Alaskan animal that you can think of, including the musk ox, which should be a remnant of the past by now.
Glaciers
Anchorage has over 60 glaciers within a 50-mile radius of the city center. That's an out-of-this-world statistic that means you can easily go and see massive glaciers that have a long story to tell of their time on this earth.
While I would often recommend setting out to hike towards the Knik glacier on foot, it's well worth booking a tour that will take you out on top of it to land and explore the entire icy wonderland.
If you don't have much time in the city and you want to see it all, a flight tour can be a great way to use your time. Better yet, grab a helicopter tour that will take you to go dogsledding on the glacier and get two hugely Alaskan activities in one go.
Day Cruises
Another phenomenal way to see glaciers around Anchorage is to head out on a day cruise. There are several that are accessible close by and will let you see so much more than the view from the road.
Portage Glacier is only an hour's drive from the city and you can take a cruise out on Portage Lake to see and hear the calving glacier. This is a great option if you want to get up close, but don't want to go on a longer hike.
Kenai Fjords National Park is a dramatic landscape that's unlike any other. The catch is, it's hard to get to. Unless you go straight to Exit Glacier, you need to hop on a boat or in a plane to get into the park. I was doubtful at first, but I've never seen as much wildlife as I did on a short day cruise out of Seward.
Alaska Native Heritage Center
One thing that I notice every single day in Anchorage is the huge involvement of Alaska Native culture in almost everything that goes on. It's a huge part of the city and it's something to learn from.
The Alaska Native Heritage Center is easily the best place to learn about the past, present, and future of Alaska Native cultures in the state. You can get in-depth histories and current issues or projects that are going on in small villages or large-scale politics.
The last time I was around the AK Heritage Center, there was an elder working on building a traditional Native canoe that was part of a program for recovering addicts. It was incredible to see the ways in which culture could resurface and play a part in today's healing.
Tony Knowles Coastal Trail
The Coastal Trail is a local favorite for anyone that likes to walk or bike in a scenic location without having to go far at all. The 11-mile trail stretches from downtown out to Kincaid Park, taking you along the coastline the entire way. It takes you through multiple different parks like West Chester Lagoon, Earthquake Park, and finally, Kincaid.
It's well worth it to rent a bike and go along the entire trail. You'll likely see some seabirds, and potentially some more moose! If you're wanting to walk it, I'd suggest going from Elderberry Park to West Chester Lagoon, or from Earthquake Park to Kincaid. Go far enough and you can catch the sand dunes at Kincaid!
The Anchorage Museum
In a city the size of Anchorage, you wouldn't expect a museum of such a high caliber as the Anchorage Museum. There are so many different displays rotating through the museum that it can be hard to keep up.
One of the key highlights of the Anchorage Museum is the large amount of Native cultural history that is on display. You can learn so much about Alaska Native culture in a single walk through the museum, as well as what's gone more recently, such as finding gold and oil.
If you have kids along for the ride, there's a massive hands-on area where you and your kids will marvel at all of the different locally and non-locally-based science experiments. An entire day could be spent there alone.
Chugach State Park
Chugach State Park borders Anchorage immediately to the east and goes far down Turnagain Arm and even onto the Kenai Peninsula. The park is huge. Anytime someone tells me they've visited Chugach State Park, I need more information to understand if they were out on a short, calm walk, or skiing some of the most aggressive lines in the country.
In my opinion, the best place to introduce yourself to Chugach State Park is Flat Top Mountain. This is Anchorage's local mountain summit. It is a beautiful hike that doesn't take you too far out of town and into remote areas. Even though you aren't too far, you'll feel like you are.
Maybe you want to summit some bigger peaks, but don't want to go at it alone. Check out Traverse Alaska for some custom trips where you can get deeper into the mountains and see even more.
Alyeska Tramway
Alaska is home to a surprisingly low number of ski resorts. To me, it's part of the beauty of the place. You often have to work hard to go skiing. Alyeska is the spot for the days when you simply want to be carried uphill rather than have to walk the whole way.
The Tramway at Alyeska is a fun way to get an incredible vantage point, even if you don't want to go skiing. You can hop on the Tram at the base of the mountain and go up to the Tramway Cafe, or grab some lunch at the Bore Tide Bar.
Alyeska Nordic Spa
This is one of the newest attractions in Alaska, and it's one that a lot of locals have been waiting a long time for. The Alyeska Nordic Spa is located down in Girdwood, a 45-minute drive from Anchorage, They have multiple different styles of saunas, an entire hydrotherapy cycle through the spa, and a variety of different massages available.
The Nordic Spa is one of the best things to do in Anchorage because you can't get this experience in many other places. It works along with the natural cold of the area and channels Alaska's northern brethren, the Nordic people, to bring together a massive history of healing arts.
Northern Lights
If you come up to Anchorage in the winter, it's well worth trying to catch the Northern Lights. The first time I ever saw them, I had driven up the mountain and sat for hours. Later on, we gave up and drove home. The moment I stepped out of my car, the lights were on full blast right above my house in Midtown Anchorage. They'll hide from you but will show themselves at the most unexpected times.
If you find a tour company with Northern Lights tours, you'll get updated forecasts and alerts when the lights are out. It's a good way to give yourself a higher chance of catching those lights and snagging some magical pictures of them while you're at it.
Where to Eat & Drink in Anchorage
Breakfast, Lunch, and Dinner
Anchorage has plenty of hidden gems just waiting to be explored when it comes to fine dining. You can get quick food on the go or sit down for a beautiful meal at any time of the day.
Breakfast is pretty much taken by Snow City Cafe and Fire Island Rustic Bakeshop. These two local spots have phenomenal breakfast, and in Fire Island's case, outstanding baked goods. You may as well tag these on to your morning and let them turn into a brunch or early lunch situation.
For lunch or dinner, there are almost too many options to list here. For pizza, you go to Moose's Tooth. For modern food with a twist, it's The Rustic Goat. For finer dining, head down to South. Want some of the best Polynesian food you've ever had? Tatilani. If you're into breweries, 49th State is the place to go.
Drinks
Anchorage has a great setting for bar hopping as the Downtown is quite small and easy to get around. You can catch a show at Williwaw Social or grab some local brews from Bear Paw or Bear's Tooth. If you want cocktails, try out The Broken Blender for some funky drinks.
Getting Around in Anchorage
One thing that Anchorage isn't well-known for is its public transportation. The bus system is there, but it isn't to be relied upon. The best way to get around Anchorage is either with a car or a bike.
The trail system through a lot of Anchorage is beautiful and you can bike almost anywhere. Once the winter hits, you need to switch the bike out for a fat tire bike or a set of cross-country skis.
I always recommend getting a rental car to my friends. It allows for a lot more movement and freedom to go see the sights that aren't immediately in the city, which makes up most of this list. Understanding Anchorage Geography & Neighborhoods Just like any other city, Anchorage is set up into loads of different neighborhoods, all known for different things.
Downtown Anchorage is one of the smaller downtowns that you can expect to see when it comes to bigger cities in the world. There's plenty to do, but don't expect to spend multiple days walking the streets. It's in the northwest part of the city, and you can use it as a great hub for many different restaurants and bars, shops, museums, and more.
Midtown Anchorage is a more spread out downtown. It has loads of different shops and restaurants, just not in a single line like downtown. Here, you can visit places like REI or The Hoarding Marmot for some great used outdoor gear.
Anchorage is spread out pretty far. The south side of the city is completely different from the north and you'll hear a lot of people with differing opinions on where to stay. My suggestion is always to stay in Midtown or Turnagain, visit downtown and the southside, and eat everywhere.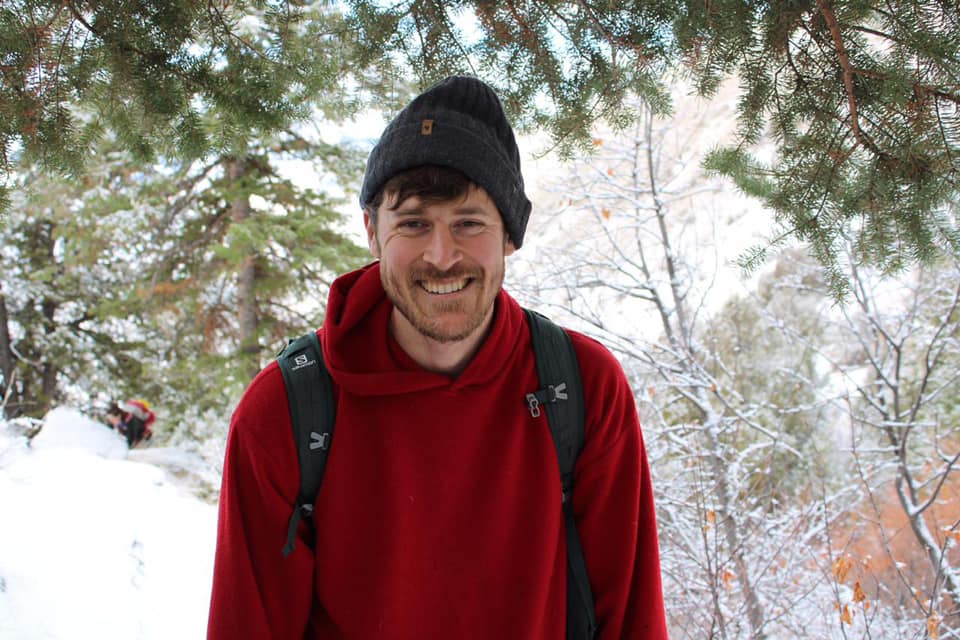 While based out of Anchorage, Ian spends most of his time either writing or going out to do the things he writes about. With an average goal of spending a fourth of his nights sleeping outside every year, he keeps busy canoeing, skiing, and running to places that are considered hard to reach.
Top Tours in Anchorage
Browse these top-rated Anchorage excursions