A Guide to Dog Sledding Tours Near Anchorage
January 31, 2023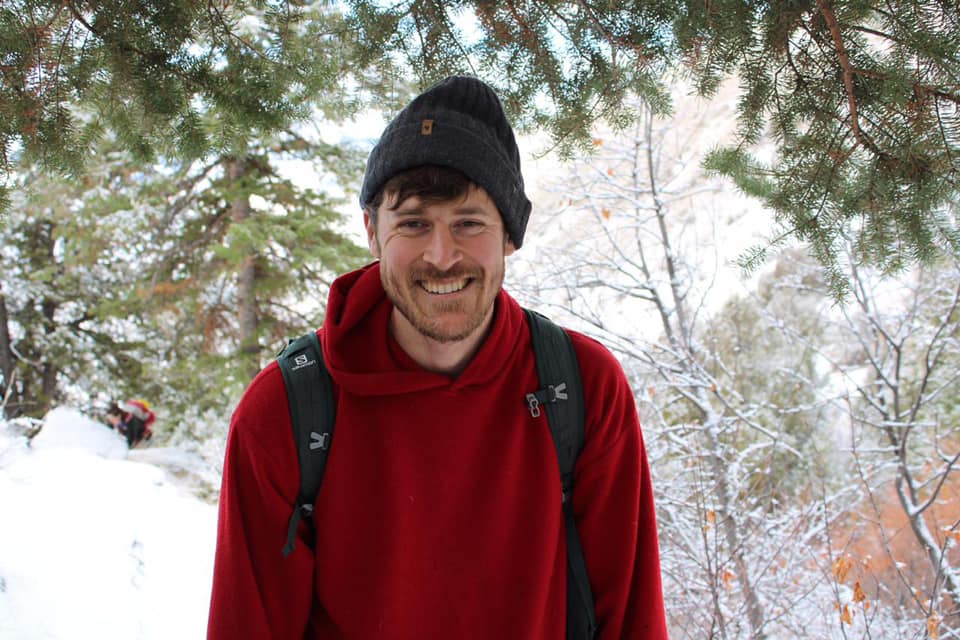 Thinking about heading up to Alaska? On that trip, there's nothing better than picking out one of the best dog sledding tours near Anchorage and making it the highlight of your entire trip. Dog sledding is an age-old method of transportation for people living in the Arctic, with Alaska being no exception.
With races like the Iditarod, dog sledding is a way of life in Alaska. If you really want to get a full taste of the state, going on a dog sledding tour has to be a part of the trip. A lot of these tours have even adapted their sleds to run in the summer so you can get the experience all year long. It's time to look at some of the best dog sled tours near Anchorage and get yourself excited to go on a great adventure!
Best Dogsled Tours near Anchorage
Helicopter and Glacier Dogsled Tour
What Makes This Tour Unique It's in the name! This tour starts out with a helicopter ride that shows you the sweeping views of the Chugach Range, eventually bringing you to land on top of the Knik Glacier. Once you land, you'll get the once-in-a-lifetime opportunity to hop on a sled and learn how to dog mush. There aren't any other tours out there that are quite as unique as this one, making it well worth looking into. Where This Tour Goes The tour will start out from the Knik River Lodge and head out over the mountains to bring you to the glacier. On the way, you'll pass over gorgeous mountains unlike any out there and even more glaciers and alpine lakes. Once you land on the glacier, you'll have some time to explore around and then do the same from a dog sled. If you're interested in more time on the glacier, look into the tour that also brings you down to a lower glacier landing. It's there that you can explore more and see the wild formations that glaciers create up close and personal. Getting to this Tour from Anchorage Visitors on these two tours can either drive themselves to the Knik River Lodge or purchase a shuttle that brings them there. If you have a car, there are plenty of other sites to visit in that direction!
907 Day Sled Tour
What Makes This Tour Unique One of the things about this tour is that it shows you the true life of a professional dog musher. During the tour, you'll meet the entire 35-dog team and their trainers. You'll also get a quick lesson and learn how to drive the sled, rather than just being driven around. Leaving the tour with some real skills is a huge plus! Where This Tour Goes This tour is out in Willow, Alaska. It's about a 1.5-2 hour drive from Anchorage, but the entire way is full of spectacular scenery. This is the home of many different dog sled teams, and you'll see why pretty quickly. The tour will take you to a rustic lodge where you can warm up and grab a bite to eat before heading back home. Because this tour is so far out, it will take up almost an entire day. Getting to this Tour from Anchorage Another great part of this specific tour is that it includes free hotel pickup from Anchorage! The drive will then be filled with time to learn all about dog sledding in Alaska and the cultural history of Alaska's official sport.
Salmon Berry Tours
What Makes This Tour Unique While this is a long drive from Anchorage, it brings a lot of beauty along with it. On this tour, you can learn how to mush your own dog sled with Denali towering over you. Talkeetna is a historic old town up near Denali National Park where you can start to see the mountain and its breathtaking expanse on a clear day. Getting to mush a dog sled with this kind of view is surely a unique experience. Where This Tour Goes The tour will start in Anchorage where a guide will pick you up and take you north. The entire ride will be filled with scenery and in-depth history and information about the region. Once you're in Talkeetna, you get to learn how to mush a dog sled and then head out on a 6-mile adventure powered by the sled dogs.
Getting to this Tour from Anchorage This is an easy ride since you won't be the one driving! Salmon Berry Tours will pick you up and provide full transportation up to Talkeetna and back down.
Alaska Winter Experience Adventure
What Makes This Tour Unique The Alaska Winter Experience Adventure tour is a great one if you want to combine older forms of transport with new ones. This tour takes you out dog sledding as well as out on a snow machine (more commonly known as a snowmobile in the lower 48). You'll get 2 hours being pulled by dogs and 3 being pushed through the snow by the powerful engine of these machines. Where This Tour Goes The tour takes you out and around the Susitna River basin where you can see grand views of Denali as the dogs take you around. The tour actually operates on some of the first miles of the historic Iditarod Trail, giving you an experience like that of the professionals. You'll return to the lodge halfway through to get a snack and recharge for going back out on the snow machines. Getting to this Tour from Anchorage To get up to the tour, you can either book a shuttle through Snowhook Adventure Guides, or you can drive yourself. If you choose to drive up north, you'll be able to explore so much more than just a few miles of trail you'll dogsled on, which is why getting a car in Anchorage is a great idea.
Alaskan Husky Adventures
What Makes This Tour Unique There are two tours that Alaskan Husky Adventures offers that are unique experiences. The first is the summer sled ride, where you can go out and dog mush, even without snow! The second is the opportunity to go along on a 25-30 mile training ride with a professional dog musher. When most tours are only about 5 miles long, getting to go out for such a long time gives you a real taste of what it's like! Where This Tour Goes The tour follows the many trails around the Willow area that are used often to train for the Iditarod. You'll get to move around these training trails and experience what it's like in a dog musher's daily life. Getting to this Tour from Anchorage This tour operates out of Willow, Alaska. It's a great dog sledding tour near Anchorage, but you'll still need to drive out there to go on the tour. The owner of this tour company has run the Iditarod 10 times over. It's a sure sign that Willow is the best place to be for getting the real training experience for the biggest dog sled race out there.
Alaska Mushing School Night Ride
What Makes This Tour Unique Everyone comes to Alaska hoping that they'll catch a glimpse of the Northern Lights. This dancing light show is a mystifying experience all by itself. When you combine it with dog sledding, you have a highly unique tour to check out. The Alaska Mushing School's Night Ride is an incredibly unique chance to go out underneath the stars and potentially catch the lights. Where This Tour Goes This tour explores the snowy terrain of the Willow and Talkeetna area, just like many others. Unlike others, it will be operating under vast and open skies to give you the best viewing potential of the stars and Northern Lights. Getting to this Tour from Anchorage The night tour operates out of Willow, just about a 1.5-hour drive from Anchorage. If you're driving yourself, be sure to contact the company before starting to drive north. The snow-covered roads can get confusing in the dark!
Why is Dog Sledding so Popular in Anchorage?
Okay, dogsledding is a great form of transportation in the snow, but in a city like Anchorage, there are cars now. Dog Sledding in Anchorage is no longer just about getting around. You need to go out into the bush to really use this as a form of transport. There are a couple of other reasons why it is still thriving in a place like Anchorage.
The Iditarod and its magnificent creation story are the biggest reasons why dog sledding is so popular in Anchorage. With rural Alaskans in the far north needing medicine, there was no way to get there without a dog sled team. Dog mushers set off in hoards to bring life-saving medicine and eventually get there. Today, that route is a classic race that takes place every year.
What to Know Before You Go Dogsledding
Dog Sledding is so much more than a sport, it's a way of life. People spend every day of their lives either training themselves or their dogs to be at their peak performance when the time comes. It's an intense sport that has a huge history behind it, making it even more interesting to visitors.
While you'll learn so much on an Anchorage dog sledding tour, you could benefit from reading all about the sport before heading out on the trail. This way, you'll have a basic understanding and can get your questions ready to be answered by professionals.
What you do need to know before dog sledding in Alaska is that it's going to be cold. Yes, it's Alaska and people know it's cold there. But, it's hard to comprehend just how cold it can be at times. If the tour company provides winter gear, that's the best. If not, you'll want to load up on cold-weather gear so you can spend your time enjoying the ride, not worrying about your fingers and toes.
Another thing you want to know about dog sledding before you go is all about the dogs. It can be a shock to outsiders, how these dogs sleep outside and live in smaller kennels at times. While the owners love these dogs so deeply, they are still working dogs, rather than pets. You shouldn't expect to see them running around with a squeaky toy and a bow around their collar.
The best advice I heard before going up to Alaska is just to have an open mind. Anchorage dog sledding is different from dog sledding in Minnesota, which is different from dog sledding in Siberia. It's all similar, but everyone does things their own way. Always be open to learning something new, and you'll have a great time.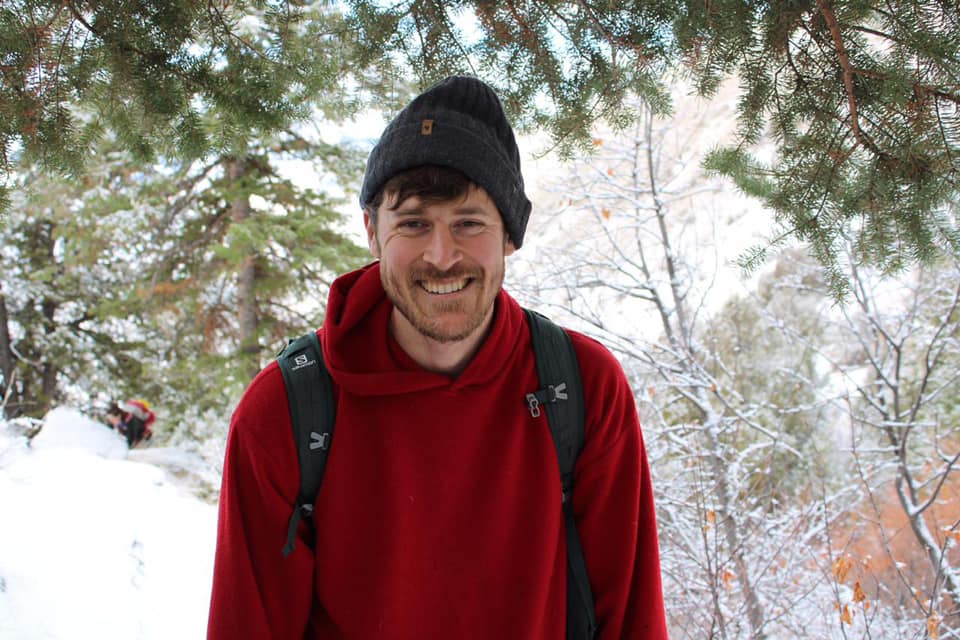 While based out of Anchorage, Ian spends most of his time either writing or going out to do the things he writes about. With an average goal of spending a fourth of his nights sleeping outside every year, he keeps busy canoeing, skiing, and running to places that are considered hard to reach.