3 Best Anchorage Shore Tours of 2024
November 15, 2023 / updated November 14, 2023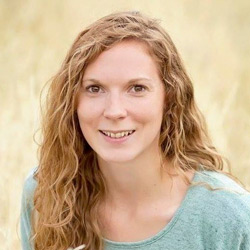 If you ask any local Alaskan why they go to Anchorage, you'll most likely hear "Costco!" Growing up in small-town Alaska, that's what I always knew Anchorage for - Costco, dentist & doctor appointments, McDonald's - all the "big city" things. But we know that visitors aren't coming to see our Costco (as great as it is) - you want to see the real Alaska! And even Alaska's largest city offers plenty of opportunities to get out and explore our beautiful state!
Located in the heart of Southcentral Alaska, Anchorage is an easy gateway to the rest of Alaska. Hop in a car and head north to see Denali, or head south to check out the Kenai Peninsula. Or head east an hour and check out the adventure town of Girdwood and the famous Alyeska resort. But what if you don't have a rental car? Maybe you're just stopping in Anchorage for a couple of days before or after your cruise, or you're trying to save some money on your once-in-a-lifetime trip to Alaska (believe me, as a local, I get how expensive it can be!)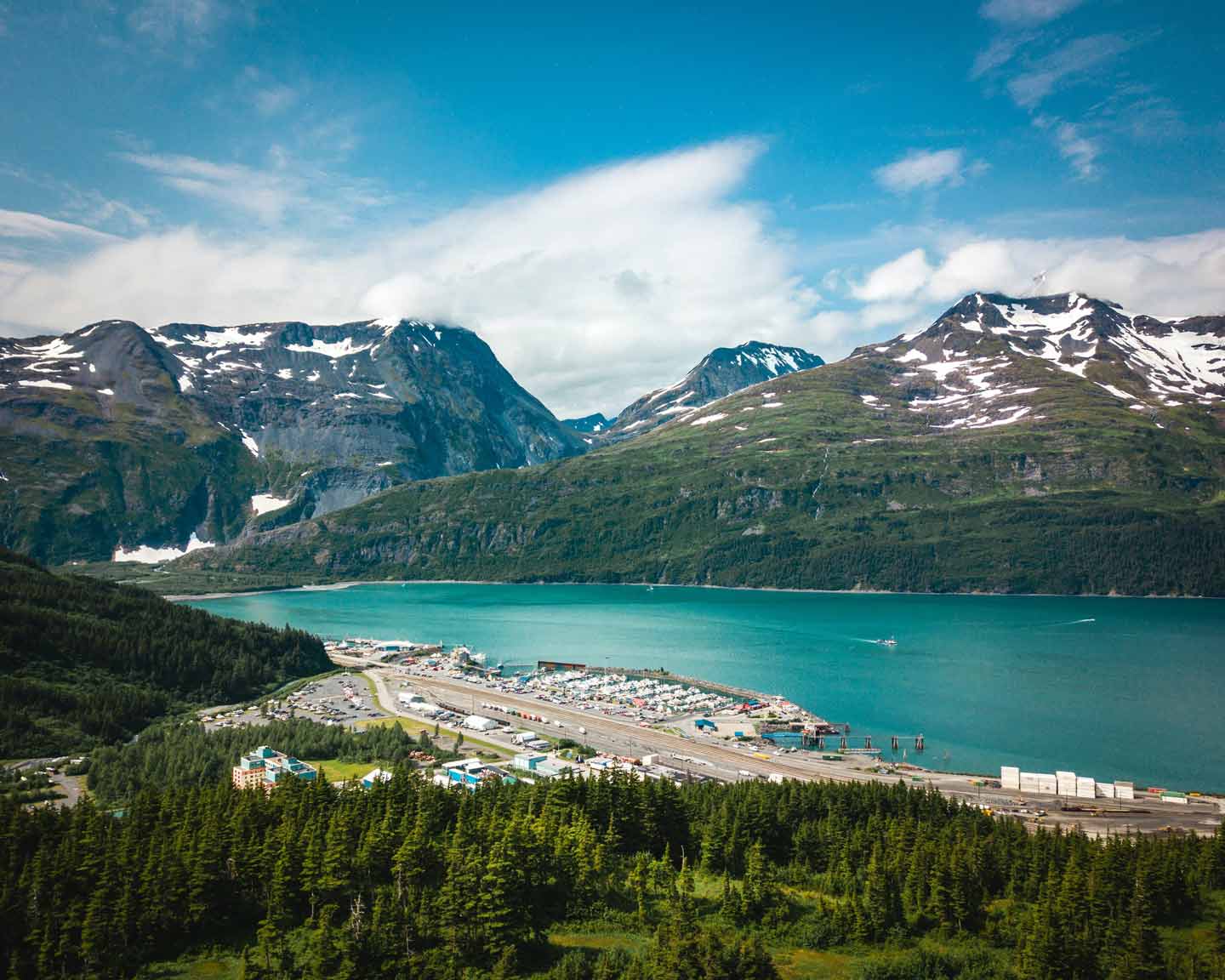 Choosing the Right Shore Excursion
The good news is that there are multiple tours available from Anchorage that offer transportation! And most will pick you up directly from your hotel! So, how do you choose the right Anchorage shore tour for you?
Of course, there are noteworthy options like the Anchorage Helicopter & Glacier Dogsled Tour or the Knik Glacier Landing, but we'll explore those in another article. As a local Alaskan, I want to highlight three tours that offer more unique, off-the-beaten-path experiences, and can be family and budget-friendly!
My Recommendations for the Best Anchorage Shore Tours
Hoping to see some wildlife while in Alaska or wanting to see a particular animal? The Alaska Wildlife Day Tour is a great way to see local wildlife up close at the Alaska Wildlife Conservation Center! And it's not just a tourist trap, locals love it too because of the opportunity to see wildlife you don't normally see (or want to run into on a trail!) I have fond memories as a child of stopping by the sanctuary on our trips to Anchorage. Even though I've seen numerous bears and moose in my life, it's a different experience when you get to see these animals so close, and see ones that are more elusive (the lynx and wolves were always some of my favorites!)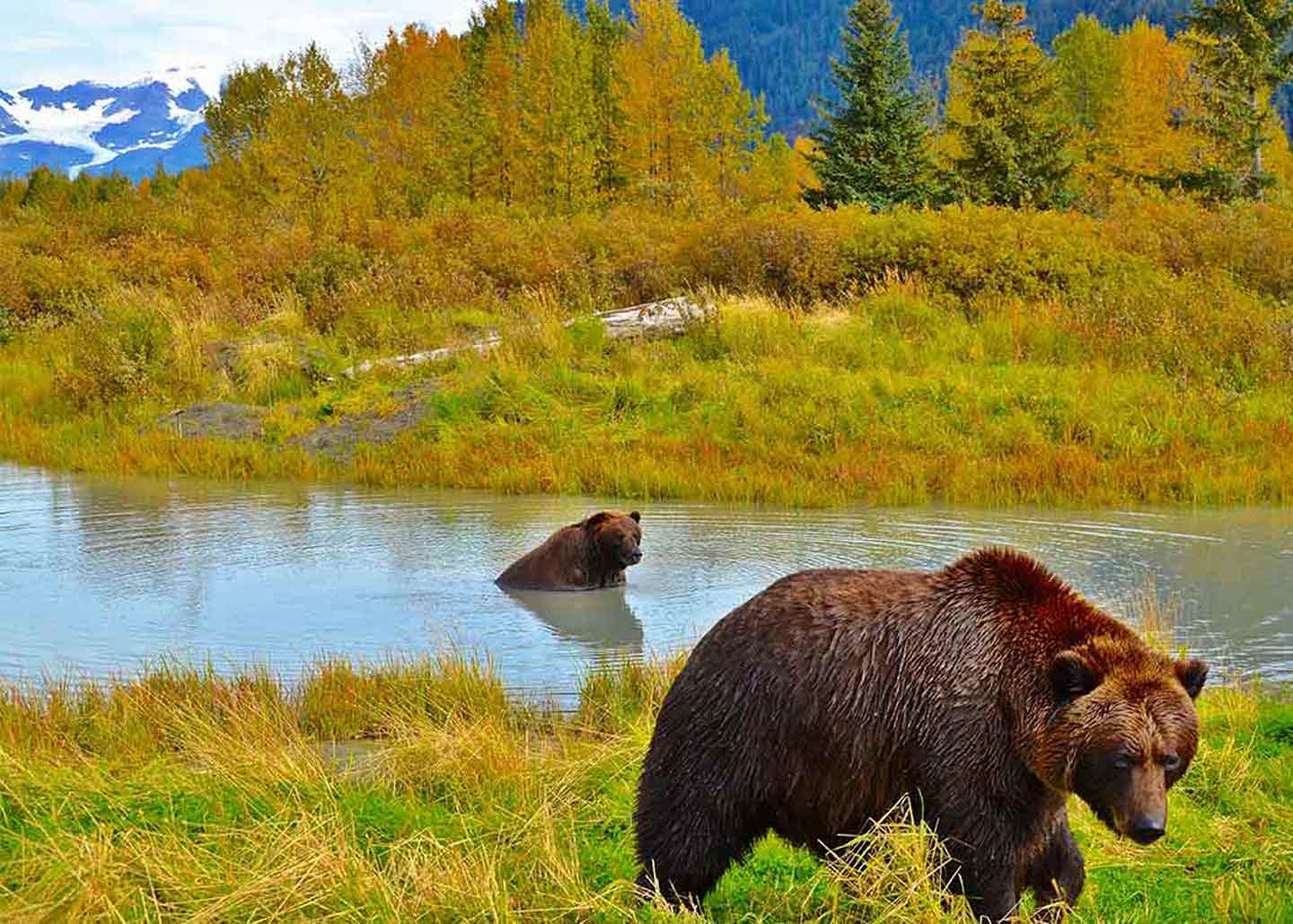 This 200-acre sanctuary for injured and orphaned animals includes black & brown bears, moose, wolves, lynx, musk ox, porcupines, reindeer, and more! This tour is a great option for families and animal lovers, and kids will love spotting all the different animals! Another perk? Transportation is included from Anchorage! After the guides pick you up in Anchorage, you'll get to travel down the highway along the scenic Turnigan Arm. Make sure to keep a lookout for beluga whales near Beluga Point or mountain goats on the cliffs above you!
Adults, kids & infants are all welcome on this tour! There is minimal walking on the tour and guests with limited mobility, walkers or canes can all be accommodated. Please note though, the vehicles used for this tour are currently not equipped to accommodate wheelchairs. At just under 4 hours from pick-up to drop-off and priced at $104 per person, the Alaska Wildlife Day Tour is a great way to spend an afternoon with your family!
Yes, you can get onto glaciers by helicopter, but one of the reasons I love this tour is because it's one of the few tours left in the STATE that allows you access to a glacier without a helicopter. At 27 miles long and 4 miles wide, the Matanuska Glacier is the largest glacier accessible by road & foot. As you drive along the Glenn Highway, you'll see this glistening river of frozen ice flowing down from the Chugach Mountains to the valley below. There's honestly something surreal about walking on a glacier. Being on a glacier is often described as "other-worldly" and it's true, you feel like you're suddenly on an ice planet. And whether you've been on a glacier dozens of times or never, the experience is always remarkable!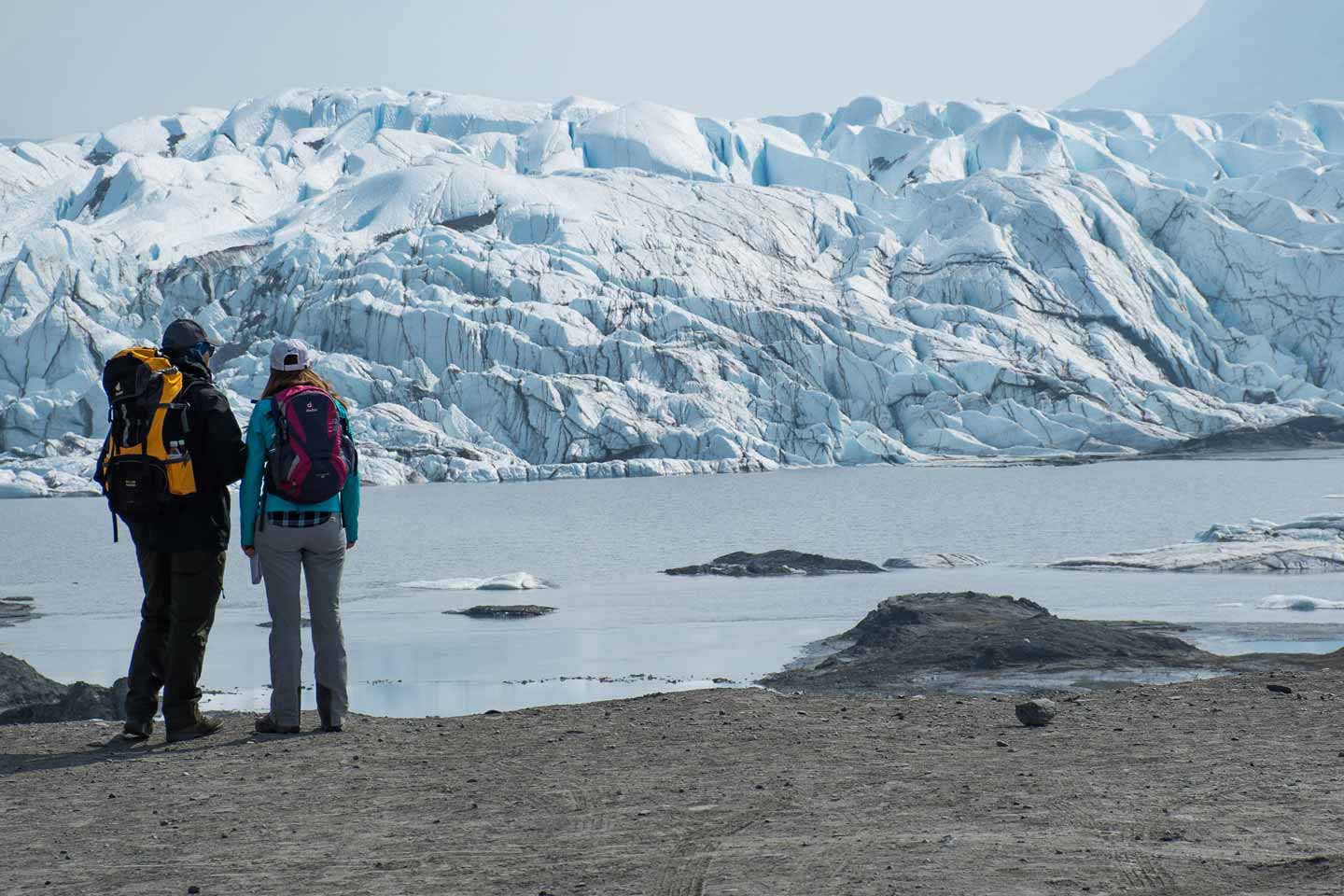 On the Matanuska Glacier Day Hike, your day starts with pick-up from your hotel and then a scenic drive to the little community of Glacier View, AK (I bet you can guess how it got it's name!) Once you're all geared up with your crampons, helmet, and trekking poles, you'll head to the terminal moraine (aka edge of the glacier) to start your tour. You'll spend 3 hours on the ice with your expert guides who will navigate you safely to the best features. You'll be able to peer over crevasses, see stunning blue pools, drink fresh glacier water, walk by towers of ice - and don't forget to look for ice worms! These tiny worms actually live on the glacier and feed off of algae and bacteria in the snow. Just make sure not to touch them!
After your amazing trek on the glacier, you'll have the opportunity to relax and refuel at the Long Rifle Lodge for lunch. Perched above the glacier, you can continue to marvel at this beautiful frozen formation. Once lunch is over, your guide will drive you back to your hotel in Anchorage, and you can either enjoy the views or take a well-deserved nap! At $289 per person, this 8-hour Anchorage shore tour that includes transportation, professional guides, amazing trekking, and lunch is a fantastic deal and a great way to spend a day in Alaska. (Please note, there is an 8-year-old minimum age requirement for this tour!)
One of my favorite things about Alaska is that you don't have to go far to feel "remote". Growing up with mountains, lakes, glaciers, and rivers outside your back door, you could be "away from it all" in as little as 5 minutes. Even in Alaska's largest city, you don't have to travel hours to experience the real Alaska. And with the Glacier Blue Kayak & Grandview Train Tour, the only travel you'll have to do is to the train depot and then your guides will take care of the rest!
This tour is SO fun because you get a variety of experiences in one package! Want a beautiful train ride along the rugged coastline of the Turnigan Arm? A peaceful paddle between giant icebergs? Standing right next to the brilliant blue wall of Spencer Glacier? Lunch on the shoreline surrounded by mountains and glaciers? The obvious answer is YES!
This tour starts early from either the Anchorage or Girdwood train depot. Enjoy a scenic ride down the Coastal Classic rail as you sip your morning coffee (I'd say watch the sunrise but the sun will already be up!). Once your train reaches the Spencer Glacier Whistle Stop, your guides will get you geared up for a morning paddle on Spencer Lake. The morning is the best time to paddle as the waters are calm and still, allowing you to really soak in the peaceful surroundings. Reach out a hand and touch an iceberg as you make your way towards Spencer Glacier. Once on the shore, you can stretch out your legs and explore the face of Spencer Glacier and view the famous "blue wall". (I know everyone loves a sunny day (especially Alaskans!) but honestly, an overcast day is the best as it makes the blue ice color pop even more!)
Following the glacier exploration, enjoy lunch on the lake shore before heading back to the train. I have to be honest, I had heard that the Glacier Discovery train ride to Grandview was the most scenic section of the Alaska railroad system, and I was a little skeptical, but it did not disappoint! The train ride to Portage is the perfect finish to an already incredible tour. And yes, I fell asleep on the ride back to Anchorage.
Coming in at a moderate price point for Shore Excursions in Alaska, again this tour is bang for your buck! Due to the nature of the tour, there is a minimum age requirement of 8 years old, but both adults and kids will be pleasantly exhausted by the end of the tour. With the train rides, kayaking, and hiking, this tour will definitely leave lasting memories and probably have you planning your next Alaskan adventure!
(Want to combine the Alaska Wildlife Day Tour and the Blue Kayak & Grandview Train Tour? Check out our Bear, Trains & Icebergs Tour!)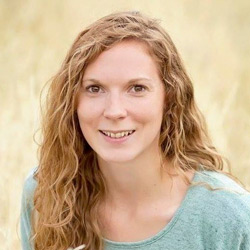 Kat was born & raised in Alaska, and grew up playing on glaciers, fishing for salmon, and picking wild berries, often all in one day. Her work at Alaska Shore Tours allows her to stay connected to the state she loves and share her home with fellow adventurers.